Assistive Product

Clarson IV
Product Type:
Intercom system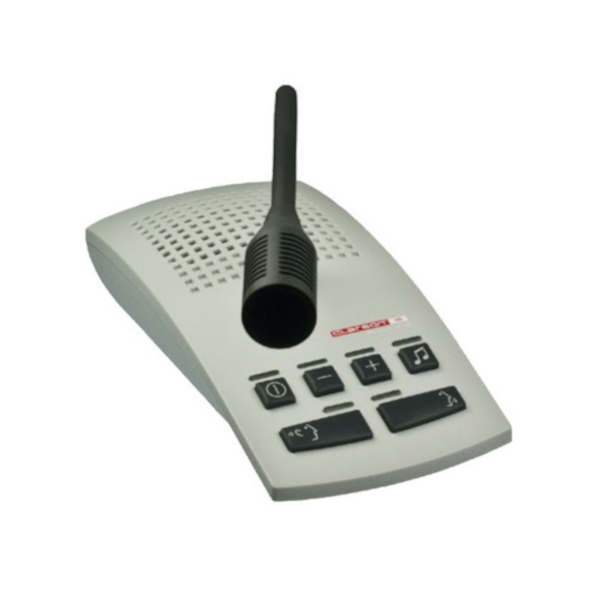 Areas of Application:
- for glazed customer counters
- under other porter's lodge e.g. of hospitals, public authorities
Features / Components:
- unattended, open intercom
- switch to push-to-talk and boost modes
- headset interface
- beep (1)
- switch output (open drain) e.g. for door opener
- foot switch interface (2)
- AEC (Automatic echo cancellation)
- NR (Noise reduction)
- NG (Noise gate)
- individual volume adjustment for listening / talking / headset / via +/- keys
- balanced microphone inputs and amplifier outputs
Price (without guarantee):
The price is available on request from the manufacturer / distributor.
Product Information from the Manufacturer / Distributor:
Further Product Details
Further Information
REHADAT does not sell any products
Please contact the manufacturer or distributor.
Manufacturer:
CLARSON APPARATEBAU GMBH
Zeppelinstr. 4
78083 Dauchingen
Germany Telephone: 07720 9956-0 Email: clarson@clarson.de Homepage: http://www.clarson.de
Distributor:
CLARSON APPARATEBAU GMBH
Zeppelinstr. 4
78083 Dauchingen
Germany Telephone: 07720 9956-0 Email: clarson@clarson.de Homepage: http://www.clarson.de
Reference Number:
Hil135987
Source :
DIAS
Last Update: 4 Apr 2023