Content
Assistive Product

Vibrationskissen BE1270
Product Type:
mechanical signal device
vibration pillow
receiver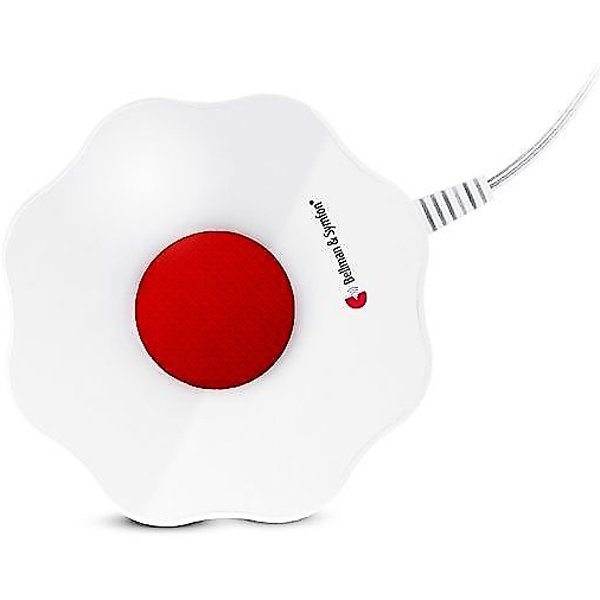 Description:
The vibration pillow is placed under the pillow or in the pillowcase. When a signal is received by the connected Bellman receiver, it triggers a distinct vibration pulse in the pillow.
To be used with Visit Alarm Clock and Alarm Clock Pro only.
Features / Components:
- Included with the BE1580 Visit Alarm Clock and
BE1370 Alarm clock Pro
.
- various connection options
- Color: white with red anti-slip coating
Delivery:
- Vibration cushion
- Operating instruct
Price (without guarantee):
The price is available on request from the manufacturer / distributor
Product Information from the Manufacturer / Distributor:
Further Product Details
Further Information
REHADAT does not sell any products
Please contact the manufacturer or distributor.
Manufacturer:
Bellman & Symfon Deutschland GmbH
Mehlbachstrift 6
21339 Lüneburg
Germany Telephone: 04131 2848333 Email: info@bellman.de Homepage: https://bellman.com
Distributor:
Diverse Vertriebspartner von Bellman & Symfon Deutschland GmbH
Siehe Internetseite des Herstellers
Homepage: https://bellman.com/de/fachgeschaft-finden
Technical Data:

Dimensions (L x H x W): 88 x 88 x 27 mm
Weight: 120 g
Cable length: approx. 2 m
Reference Number:
alarm10
Source :
KBV
Last Update: 26 Jul 2022