Assistive Product

Sedimentum
Product Type:
Fall Detector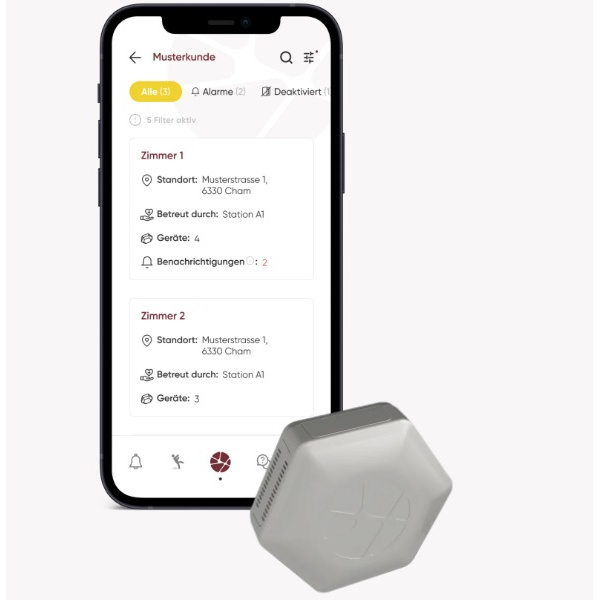 Areas of Application:
- People with visual impairment or blindness
- People suffering from dementia
- Senior citizens and seniors
- People at risk of falling
Description:
A single fall detector is installed on the ceiling of each room (bedroom, bathroom, etc.) of the person in need of protection. The fall detector collects motion activity values without contact. As soon as a fall is registered, an alarm is triggered in real time for the attention of third parties (nursing staff, relatives, neighbors, etc.). All data is encrypted by the fall detector and transmitted in real time to Sedimentum's software.
Features / Components:
- fall detector
- silent alarm
- no button pressing required
- works even if people are unconscious
- access via website or app
- connection via wifi or network cable
- no camera
- no microphone
- privacy remains protected
Price (without guarantee):
Price is available on request from the manufacturer / distributor.
Product Information from the Manufacturer / Distributor:
Further Product Details
Further Information
Reference Number:
Hil135366
Source :
DIAS
Last Update: 8 Mar 2022