Assistive Product

Patienten-Notrufanlage Medi-call
Product Type:
Patient emergency call system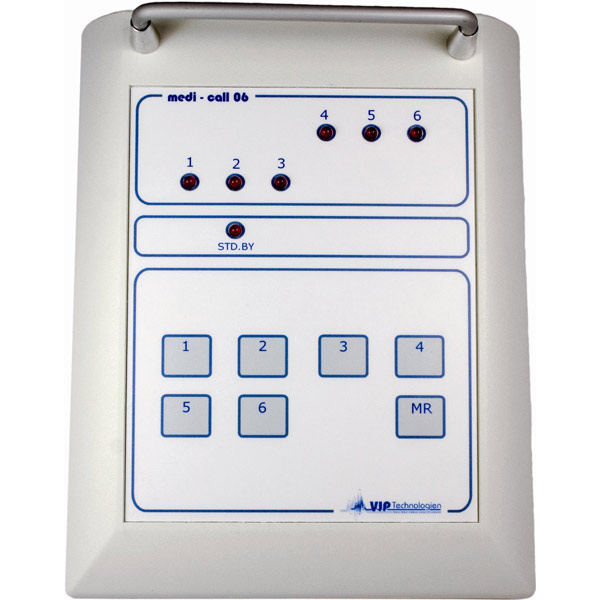 Areas of Application:
- Alarm system
- Emergency alarm system
- Personal alarm
- Radio emergency call
- Emergency call
Description:
The wireless patient emergency call system can accept 6 or 12 signal indications from patients in therapy practices or care facilities.
Features / Components:
- 6 signal channels
- Dimensions: 120 x 150 x 45 mm
- optical and acoustic call display with transmitter assignment via LED display
- Color: gray
- Operating frequency: 433.92 MHz
- incl. plug-in power supply 230V / 50Hz
- Post approval
Price (without guarantee):
The price is available on request from the manufacturer / distributor.
Product Information from the Manufacturer / Distributor:
Further Product Details
Further Information
REHADAT does not sell any products
Please contact the manufacturer or distributor.
Manufacturer:
no data available

Distributor:
FREI medical GmbH
Am Fischerrain 8
79199 Kirchzarten
Germany Telephone: 07661 9336-0 Email: info@frei-ag.de Homepage: https://shop.frei-ag.de
Reference Number:
M/19602
Source :
DIAS
Last Update: 22 Mar 2022