Content
Assistive Product

Digitaler Timer
Product Type:
Forward and backward running digital timer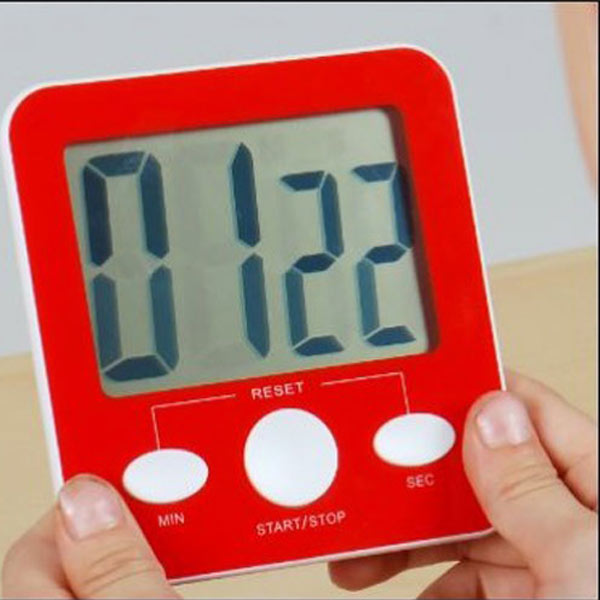 Areas of Application:
- Memory disorders
- Dementia
- Autism
Description:
The digital timer clearly indicates how much time is left. This jumbo timer can indicate the time running forwards and backwards. The maximum time that can be set is 99 minutes and 59 seconds. A stand and magnets are integrated for attachment to whiteboards.
It is possible to stop the time r in between and then let it run again. A clear signal sounds when the time has elapsed, but this tone does not stop automatically, it must be switched off manually. Both at home and at school, the timer is a practical tool to show how long an activity is still going on.
The timer is also suitable for math lessons or to teach children about time with the help of a digital clock. The device is also suitable for people who can read the clock but need the structure.
Price (without guarantee):
The price is available on request from the manufacturer / distributor
Product Information from the Manufacturer / Distributor:
Further Product Details
Weitere Produkte
Further Information
Technical Data:
Dimensions: 100 x 105 x 21 mm
Power supply: 1 AAA battery
Keywords
ISO
Search for similar prodcuts in REHADAT:
Search for similar products in EASTIN throughout Europe:
ICF Items
Reference Number:
Hil132876
Source :
DIAS
Last Update: 11 Mar 2021