Assistive Product

Externes Mikrofon BE9199
 | 

Externes Mikrofon BE9200
Product Type:
- Signal Transmitter Accessories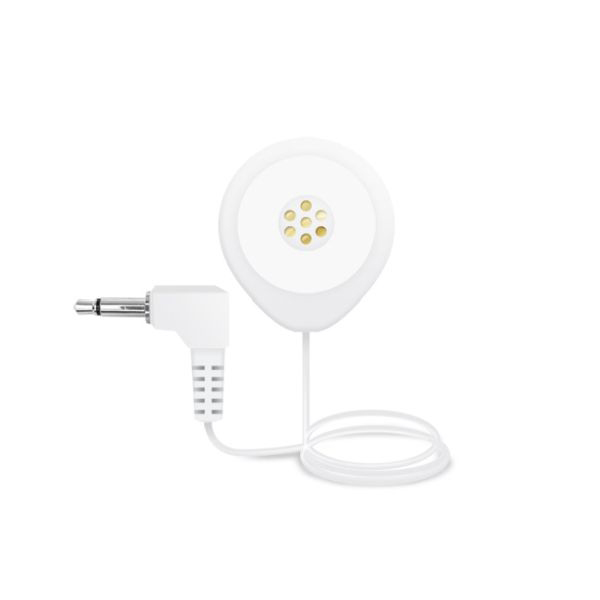 Description:
The external microphone is used together with the Visit door transmitter to detect a hard-to-reach sound source. For example, it can be mounted on the intercom system for detection, at the same time the door transmitter can be used for the front door bell for detection.
Features / Components:
- Sensor only functional in conjunction with transmitter
- Cable length 0.75 m or 2.5 m
- Piezoelectric microphone technology
- 3.5 mm mono jack plug
Delivery:
- Magnetic sw
Price (without guarantee):
The price is available on request from the manufacturer / distributor.
Product Information from the Manufacturer / Distributor:
Further Product Details
Further Information
REHADAT does not sell any products
Please contact the manufacturer or distributor.
Manufacturer:
Bellman & Symfon Deutschland GmbH
Mehlbachstrift 6
21339 Lüneburg
Germany Telephone: 04131 2848333 Email: info@bellman.de Homepage: https://bellman.com
Distributor:
Diverse Vertriebspartner von Bellman & Symfon Deutschland GmbH
Siehe Internetseite des Herstellers
Homepage: https://bellman.com/de/fachgeschaft-finden
Technical Data:

Size (L x W x H): 33 x 36 x 4 mm
Weight: 15 g
Reference Number:
Hil134029
Source :
DIAS
Last Update: 28 Mar 2023