Assistive Product

Smolia wide-L / Smolia wide-LC
Product Type:
Luminous magnifiers, bifocal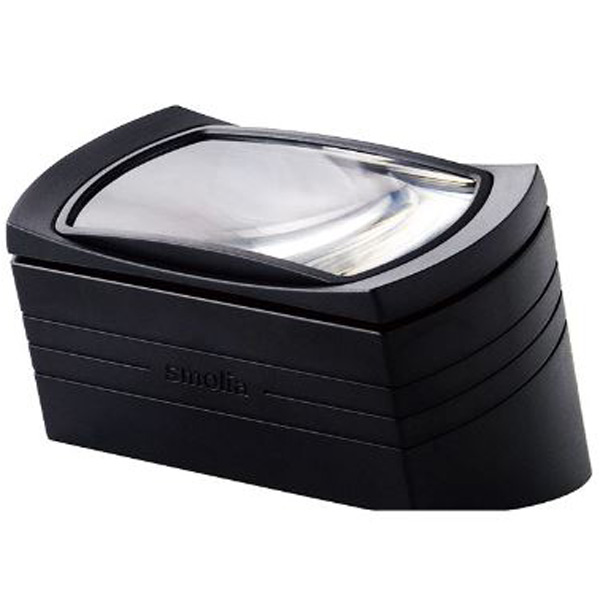 Description:
The inclined construction of the LED magnifier ensures a healthy sitting position when reading.
Features / Components:
- 4 white LED lamps
- automatic switch-off after 10 minutes
- wide-LC: lithium polymer battery
- wide-L: 2 button cells (CR 2016)
- operating time up to 10 hours
- Color: black
- Scope of delivery wide-LC: USB cable
- Scope of delivery wide-L: 4 button cells (CR 2
Price (without guarantee):
The price is available on request from the manufacturer / distributor.
Product Information from the Manufacturer / Distributor:
Weitere Details des Vertriebs
Further Information
REHADAT does not sell any products
Please contact the manufacturer or distributor.
Manufacturer:
no data available

Distributor:
Blu Innovation GmbH
Mainzer Str. 131
65187 Wiesbaden
Germany Telephone: 0611 9277740 Email: info@blu-innovation.de Homepage: http://blu-innovation.de
Technical Data:
Magnification: up to 2x
Lens size: 87 x 47 mm (LxW)
Housing size (L x W x H): 115 x 60 x 75 mm
Weight: 106 g
Reference Number:
Hil133271
Source :
DIAS
Last Update: 5 Mar 2021