Assistive Product

telemed
Product Type:
Telescope Glasses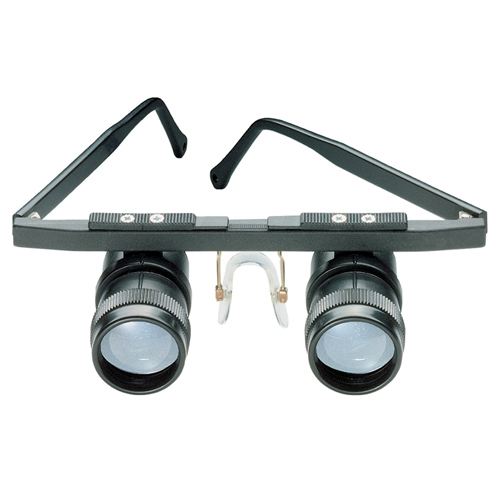 Description:
Galilean systems are lightweight and small optical systems that resemble telescopes. They consist of a positive objective lens and a negative eyepiece lens. The Eschenbach Galilei systems for distance (tele-med) are focusable from 70 cm to infinity and are used for visually impaired people, monocularly or binocularly depending on the requirements, as complete telescope glasses.
Features / Components:
- achromatic lens made of high quality silicate
- additional correction possible, e. g. Cylindrical correction
- lens diameter 23 mm
- carrying frame made of glass fiber reinforced black plastic
- temple with metal insert
- adjustable saddle bridge
- adjustment of pupil distance from 54 to 74 mm
- supplied in black zipper
Price (without guarantee):
Price is available on request from the manufacturer / distributor.
Product Information from the Manufacturer / Distributor:
Further Product Details
Further Information
Technical Data:

Order number: 1634: 16344:
Magnification: 3x 4x
Focus range: 70 cm to infinity
Weight:
Field of view: 160 m/1000 m 160 m/1000 m
Reference Number:
M/1095
Source :
DIAS
Last Update: 17 Feb 2023