Assistive Product

Schreibgriffe, dreieckig
Product Type:
Writing handles, triangular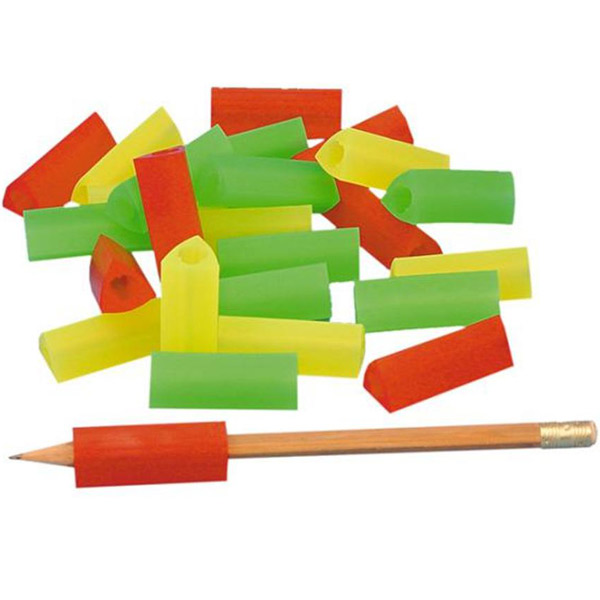 Areas of Application:
- Handle adapter
- Handle thickening
- Pen holder
- Writing aid
- Writing handle
- Holder for pencil, fountain pen, brush etc.
- Handicap
Description:
The writing handles are available in two different ways Sizes available. The smaller size fits almost all pencils and ballpoint pens. The larger version is suitable for thick pens such as B. felt-tip p
Price (without guarantee):
incl. VAT (Sales)
retail price
Product Information from the Manufacturer / Distributor:
Further Product Details
Further Information
REHADAT does not sell any products
Please contact the manufacturer or distributor.
Manufacturer:
Rehaforum MEDICAL GmbH
Daimlerstr. 12a
25337 Elmshorn
Germany Telephone: 04121 4733-12 Email: info@rehaforum.com Homepage: https://www.rehaforum.com/
Distributor:
Proaktivo
Inh.: Dipl.-Kfm. Ernst-Erich Guskar
Pfinzingstr. 48
90537 Feucht
Germany Telephone: 09128 1537138 Email: info@proaktivo.de Homepage: https://www.proaktivo.de
Technical Data:
Order number: Length: Quantity: Opening size: Price:
7693762 16 mm 25 pieces 6 mm EUR 15.75
7693590 19 mm 25 pieces 9 mm EUR 21.95
Reference Number:
M/11311
Source :
IDTS
Last Update: 5 Jan 2021