Assistive Product

Schreibhilfe / Griffverdickung
Product Type:
Handle thickener for writing instruments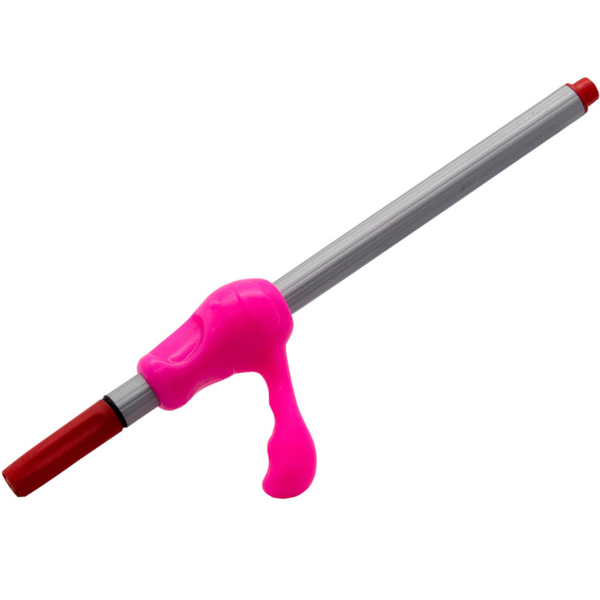 Areas of Application:
- Handle adapter
- Handle thickener
- Pen holder
- Writing aid
- Writing handle
- Holder for pencil, fountain pen, brush etc.
- Hand Handicap
Description:
The writing aid puts the fingers in a comfortable position for a better writing posture.
Colors: pink, light-
Price (without guarantee):
1.29 EUR including VAT (sales)
Retail Price
Product Information from the Manufacturer / Distributor:
Further Product Details
Further Information
REHADAT does not sell any products
Please contact the manufacturer or distributor.
Manufacturer:
no data available

Distributor:
AFH Webshop
Rainer Zumhasch
Pyrmonter Str. 50
32676 Lügde
Germany Telephone: 05281 98712-63 Email: info@premium-therapie.de Homepage: https://premium-therapie.de
Technical Data:

Dimensions: 3.5 cm x 4.0 cm
Reference Number:
M/26786
Source :
IDTS
Last Update: 13 Oct 2022