Assistive Product

Rheuma-Kugelschreiber
Product Type:
Special ballpoint pen for rheumatics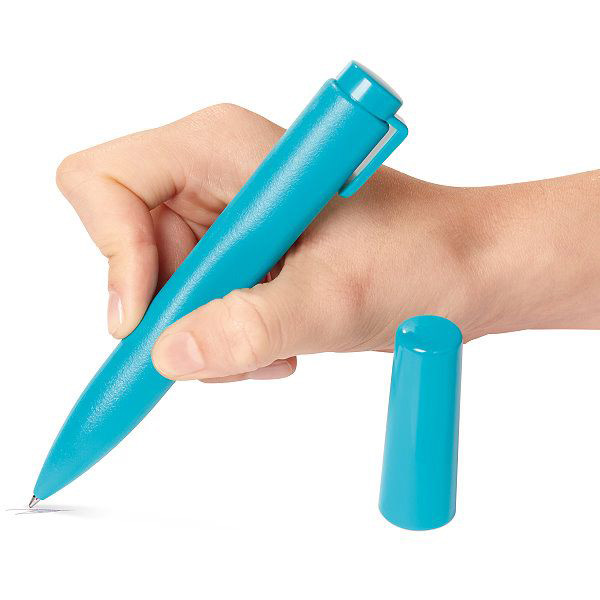 Description:
The ballpoint pen is designed for rheumatics. The special design allows it to adapt to almost all hand deformations. Despite its large volume, the ballpoint pen is very light. It is supplied with a long-lasting ref
Price (without guarantee):
5,66 EUR incl. VAT (everyday aids)
End consumer price
Price date: 12.10.2022
Product Information from the Manufacturer / Distributor:
Weitere Details des Vertriebs zu Alltagshilfen
Weitere Details des Vertriebs Rehaland
Further Information
REHADAT does not sell any products
Please contact the manufacturer or distributor.
Manufacturer:
no data available

Distributor:
Alltagshilfen Schmid Renate
Alltagshilfen - Verbrauchsartikel - Homecareprodukte
Thannstr.10
5322 Hof
Austria Telephone: +43 650 6668881 Email: office@sanimed.at Homepage: https://www.alltagshilfen24.com
Rehaland Orthopädietechnik GmbH
Nicolaistr. 24/26
01307 Dresden
Germany Telephone: 0351 7999250 Email: service@rehaland.com Homepage: http://www.rehaland.com
Technical Data:

Length: 155 mm
Weight: 24 g
Reference Number:
M/5390
Source :
DIAS
Last Update: 12 Oct 2022