Assistive Product

X-ACTO Pro Elektrospitzer
Product Type:
Electric pencil sharpener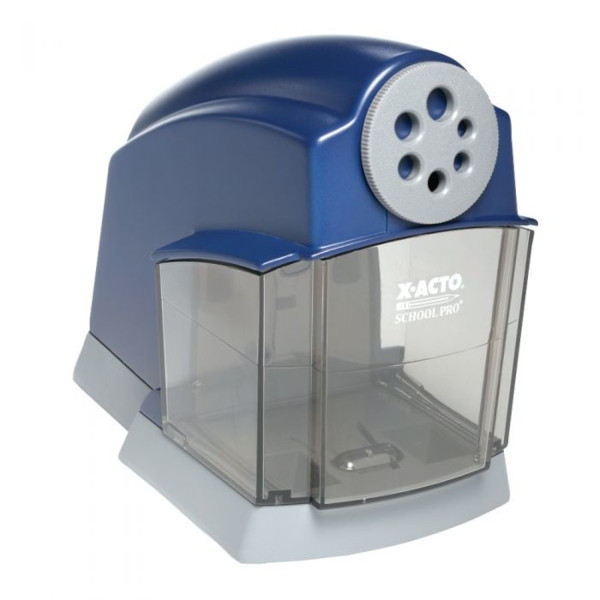 Areas of Application:
- Handicap
- One-handedness
Description:
The sharpener is for pencils and colored pencils up to 11 mm in diameter. It has an automatic sharpening stop and a safety device against overheating. It stands non-slip due to four suction feet.
Price (without guarantee):
The price is available on request from the manufacturer / distributor.
Product Information from the Manufacturer / Distributor:
Further Product Details
Further Information
REHADAT does not sell any products
Please contact the manufacturer or distributor.
Manufacturer:
no data available

Distributor:
MP artware - Marlene Plankenhorn
Max-Planck-Str. 9
78549 Spaichingen
Germany Telephone: 07424 9591-0 Email: info@mp-artware.de Homepage: https://ssl.mp-artware.de
Reference Number:
M/25066
Source :
DIAS
Last Update: 12 Oct 2022