Assistive Product

Sprechende Briefkarte
Product Type:
Letter Card with Voice Output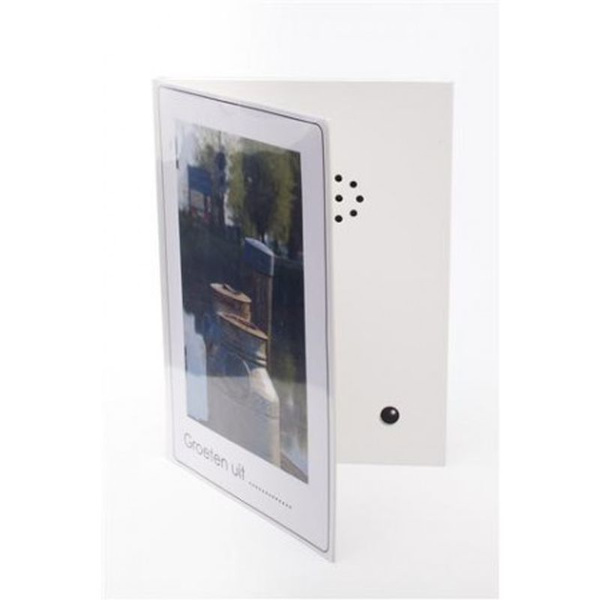 Areas of Application:
- Close Communication
- Visually Impaired
Description:
A digital recording chip built into the letter card allows up to 40 seconds of a personally spoken message to be stored on the card. The message is played automatically when the card is opened. The talking letter card is especially well suited for the blind and visually impaired.
Features / Components:
- record up to 40 seconds of speech or music
- recording is played when the card is opened
- message can be re-recorded over and over again
- attach a drawing or photo to the front or inside.possible
- integrated batteries, replaceable
- on-off button
- envelope incl
Price (without guarantee):
10,77 EUR (from 10 copies 8,80 EUR per piece)
(retail price incl. VAT)
Price Date: 16.05.2023
Product Information from the Manufacturer / Distributor:
Further Product Details
Further Information
Technical Data:

Dimensions: 150 x 210 x 6 mm
Weight: 70 g
Reference Number:
Hil134446
Source :
DIAS
Last Update: 16 May 2023