Content
Assistive Product

Dynamic Keyboard
Product Type:
Word prediction with screen keyboard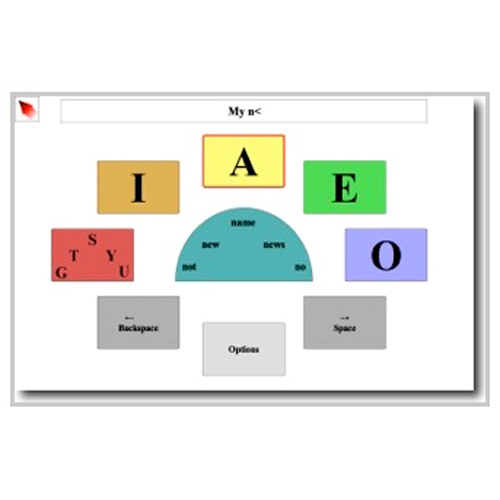 Areas of Application:
For people who write slowly, (e.g. when using a head stick, head mouse, etc. to enter texts) in:
- Pronounced movement disorder
- Neuromuscular disabilities (such as ALS)
- spastic and flaccid paralysis
Description:
Dynamic Keyboard is an intelligent text input. It is a system of word suggestions that not only lists words alphabetically according to the first letter, but also takes the natural sentence structure into account.
So far, the program is only available in English. However, you can edit the vocabulary and replace English with German words.
Price (without guarantee):
free of charge
Product Information from the Manufacturer / Distributor:
Weitere Details des Vertriebs
Weitere Details des Herstellers (Englisch)
Further Information
Keywords
ISO
Search for similar prodcuts in REHADAT:
Search for similar products in EASTIN throughout Europe:
ICF Items
Reference Number:
IW/223615.1
Source :
DIAS
Last Update: 23 Mar 2021