Assistive Product

OnScreenKeys
Product Type:
OnScreenKeys Keyboard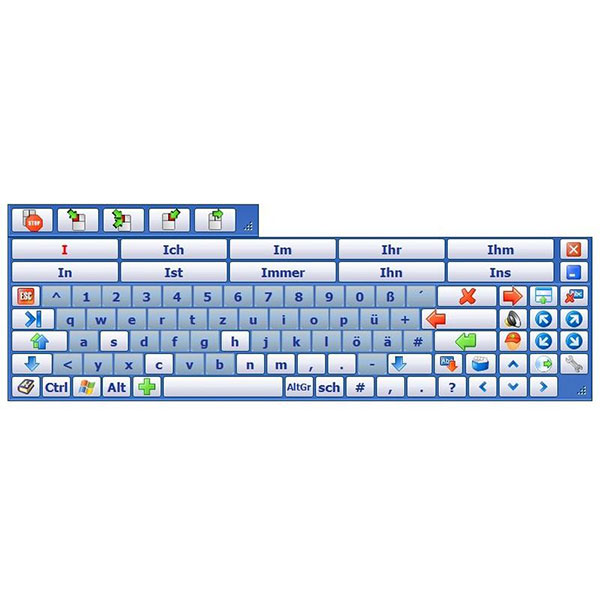 Description:
OnScreenKeys software is an on-screen keyboard that allows easier typing and provides a mouse replacement. Thus, the software virtually relieves the user from pressing the keys of a normal keyboard as well as the mouse buttons.In the case of disease processes that make it difficult to speak, the OnScreenKeys software, which is equipped with a voice output, can enable the affected person to communicate more easily with those around them. OnScreenKeys can be used in over 40 languages.
Features / Components:
- Word prediction with learning dictionary
- Multilingualism with more than 40 languages
- Mouse click emulation, with the help of which all types of mouse clicks can be executed across programs
-Text macros for frequently used text passages
- Prescribe function to write text passages in advance for quick output later
- Scan mode
Price (without guarantee):
The price is available on request from the manufacturer / distributor.
Product Information from the Manufacturer / Distributor:
Further Product Details
Further Information
Reference Number:
Hil134315
Source :
DIAS
Last Update: 25 Apr 2023