Assistive Product

Phonak myCall-to-Text App
Product Type:
Voice recognition software for smartphones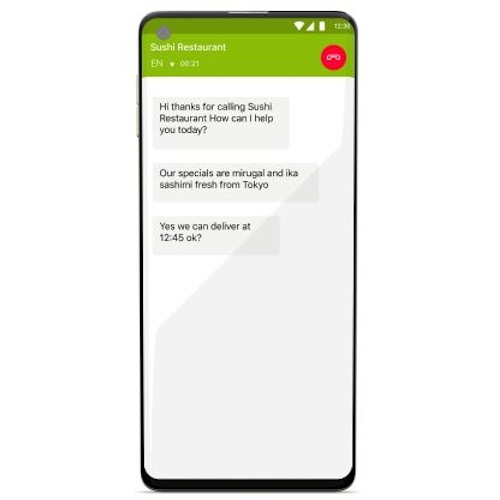 Areas of Application:
- Hearing impairment
Description:
The Phonak myCall-to-Text app is a speech recognition program for smartphones. It recognizes the conversation partners language in real time and uses it to generate text that is displayed on the smartphone. Phonak myCall-to-Text is available for Apple and Android phones. The app also works in conjunction with the function for hands-free calling of Phonak Marvel hearing aids.
Features / Components:
- Calls with live transcript possible in over 80 languages
- Works regardless of the type of telephone of the call partner
- The call partner must do not install the app
- saves the transcript of the conversation for later use if required
- 3 font sizes can be selected (Android)
Price (without guarantee):
the price is available on request from the manufacturer / distributor.
Product Information from the Manufacturer / Distributor:
Further Product Details
Further Information
REHADAT does not sell any products
Please contact the manufacturer or distributor.
Manufacturer:
Sonova AG
Laubisrütistr. 28
8712 Stäfa
Switzerland Telephone: +41 58 9280101 Email: info@sonova.com Homepage: http://www.sonova.com
Distributor:
Sonova Deutschland GmbH - Geschäftsbereich Phonak
Max-Eyth-Str. 20
70736 Fellbach
Germany Telephone: 0711 51070-0 Email: info@phonak.de Homepage: https://www.phonak.com/de-de
Reference Number:
Hil134084
Source :
DIAS
Last Update: 1 Apr 2020