Assistive Product

Speechnotes
Product Type:
Speech Input for PC and Android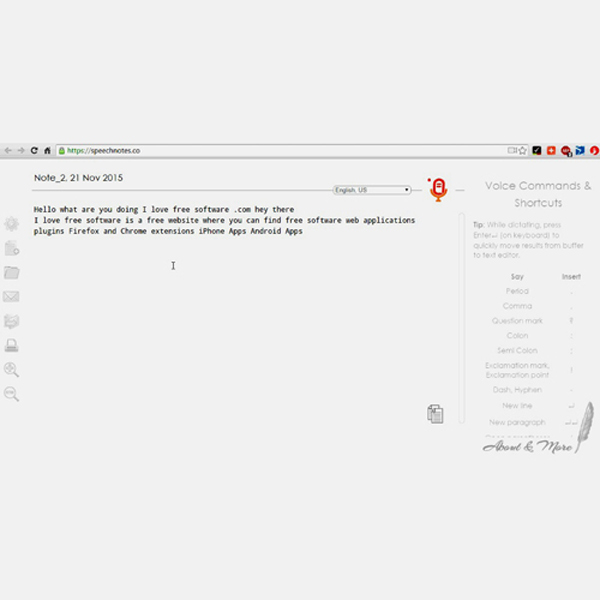 Areas of Application:
- speech recognition software for text input
- for existing motor difficulties that prevent or make it difficult to input via standard keyboard and mouse
Description:
Speechnotes is a free dictation software for PC or Mac. All you need is Chrome (Google's free browser) and a microphone. No installation is required as the app runs directly in the browser.
Price (without guarantee):
free of charge
Product Information from the Manufacturer / Distributor:
Weitere Details des Vertriebs (kommhelp)
Weitere Details des Herstellers (Englisch)
Further Information
Reference Number:
IW/223618.3
Source :
DIAS
Last Update: 7 Jun 2023