Assistive Product

Dragon Professional Individual 15
Product Type:
Speech input and recognition software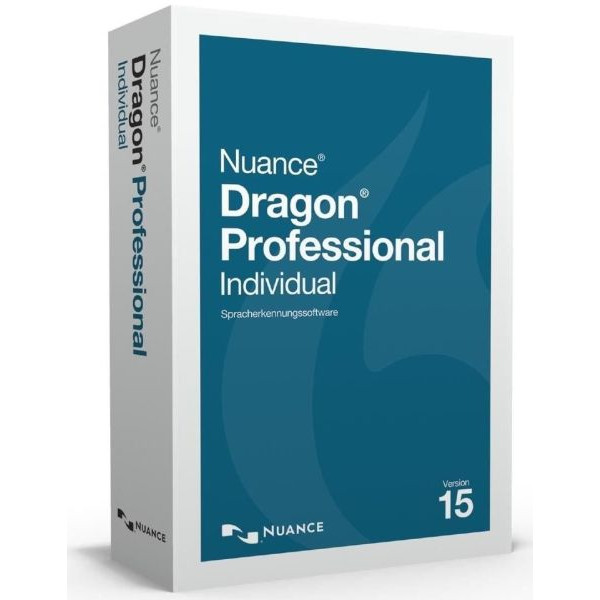 Areas of Application:
for example
- for motor difficulties that prevent or make it difficult to input using a standard keyboard and mouse
- for people with speech and written language skills and hearing impairments (e.g. for deaf people)
Description:
Dragon Professional Individual 15 is a powerful speech recognition software. The software can convert utterances spoken into a microphone connected to a computer/tablet/smartphone into text or control commands. The conversion of speech into text (speech-to-text) takes place on the user's device and is visible immediately after the utterance is entered.
Thus, for example, documents can be dictated, spoken words can be transcribed in real time, the PC can be controlled by voice, and work instructions can be followed in written form. In addition, custom voice commands can be created, e.g. for inserting frequently used text passages and graphics.
Features / Components:
- no speech training required
- recognition accuracy is up to 99%
- natural sounding read aloud function reads editable texts
- use of a digital recorder to convert audio files into text is possible
- use of a smartphone with the Dragon Remote Microphone app (iOS and Android) as a wireless microphone
- no headset is included in the Delivery: anymore, a compatibility list for headsets is available
- a Dragon Professional Individual 15 Wireless - version with wireless Bluetoot headset is available
- Dragon Professional Individual 15 is compatible with Windows 10 and supports Microsoft Office 2013 and Internet Explorer 11.
Price (without guarantee):
The price is available on request from the manufacturer / distributor.
Product Information from the Manufacturer / Distributor:
Weitere Details des Vertriebs (Weißenstein)
Further Information
Reference Number:
C/00937
Source :
DIAS
Last Update: 7 Jun 2023