Assistive Product

TalkTable Mac
Product Type:
On-screen keyboard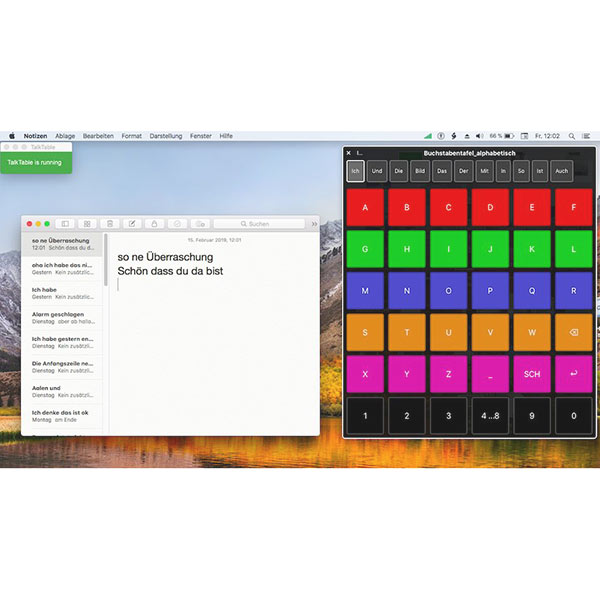 Description:
For situations where only one or two fingers can be moved, for example, "TalkTable" for macOS offers an effective communication option. Here the macOS switch control (Next, Select) alone is used by means of freely definable physical switches. The software runs in the background and, in contrast to "VirtuSwitch", has no eye/head/gyro control and no virtual screen buttons. The talking letter table with word prediction included in the TalkTable package is controlled.

It can use buttons connected via Switch Interface, (Ergo-)mice or also keys of the computer keyboard.
Price (without guarantee):
The price is available on request from the manufacturer / distributor.
Product Information from the Manufacturer / Distributor:
Further Product Details
Further Information
Reference Number:
Hil133239
Source :
DIAS
Last Update: 7 Jun 2023