Assistive Product

SlimBlade Trackball
Product Type:
Trackball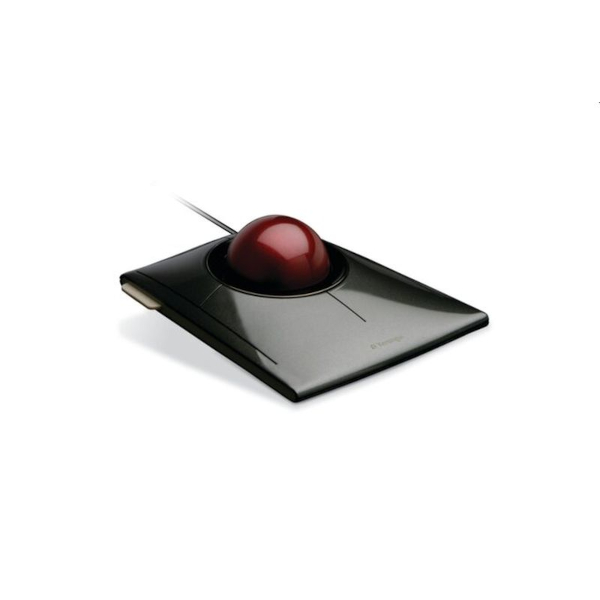 Areas of Application:
- for people with coordination difficulties
- with limited range of action and little strength
Description:
The compact shape has an aesthetic design and ergonomic comfort. The trackball requires less space than when using a mouse and is more comfortable and gentle than a mouse when used for a long time, as the arm and wrist are moved less.
Features / Components:
- 55-mm trackball
- laser tracking technology
- scroll by rotating the ball
- slim, low-profile design
- suitable for right- and left-handed use
- 150 cm USB cable
- usable with Plug & Play default settings or KensingtonWorks softw
Price (without guarantee):
The price is available on request from the manufacturer / distributor.
Product Information from the Manufacturer / Distributor:
Further Product Details
Further Information
REHADAT does not sell any products
Please contact the manufacturer or distributor.
Manufacturer:
Kensington Computer Products Group
1500 Fashion Island Blvd, 3rd Floor
CA 94404 San Mateo
United States Telephone: +1 855 6920054 Homepage: https://www.kensington.com/de-de/,
0692 2223654
Distributor:
Fachhandel
Adressen bitte im Internet recherchieren.

Technical Data:

Ball diameter: 55 mm
Connector: USB
Operating system(s): macOS, Windows
Reference Number:
Hil135028
Source :
DIAS
Last Update: 25 May 2023