Assistive Product

LipStick Mundmaus
Product Type:
Mouth Mouse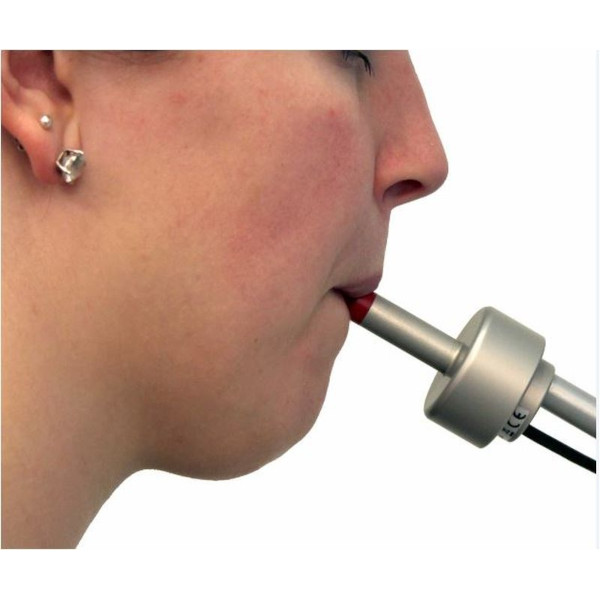 Areas of Application:
- Forearm Motor Limitations .
Description:
The LipStick is a very small and unobtrusive mouth mouse for controlling a computer, tablet PC or smartphone with a USB connection. Like a zero travel joystick, it only takes a minimal change in pressure on the LipStick to control the mouse cursor over the entire screen of the PC. The LipStick mouth mouse allows control of all common mouse functions. Where other mouth mice require a suction and pale sensor to click the mouse, the LipStick uses capacitive sensors. The way the mouth mouse works allows precise control of the cursor. The included software supports with a training program and the possibility of additional fine adjustment. It can be cleaned with the usual disinfectants.
Features / Components:
- Mouse control by minimal pressure change on the LipStick
- Mouse click by capacitive sensors
- LipStick mouth mouse USB
- Trainig software on USB stick
- Material: Mouse made of aluminum, mouthpiece made of plastic
- Instruction manual
- 2 x cleaning w
Price (without guarantee):
The price is available on request from the manufacturer / distributor.
Product Information from the Manufacturer / Distributor:
Further Product Details
Further Information
Technical Data:

Dimensions: 11 x 6 x 3.3 cm
Weight: 75 g
Reference Number:
Hil134360
Source :
DIAS
Last Update: 22 May 2023