Assistive Product

HeadMouse Nano
Product Type:
Head Mouse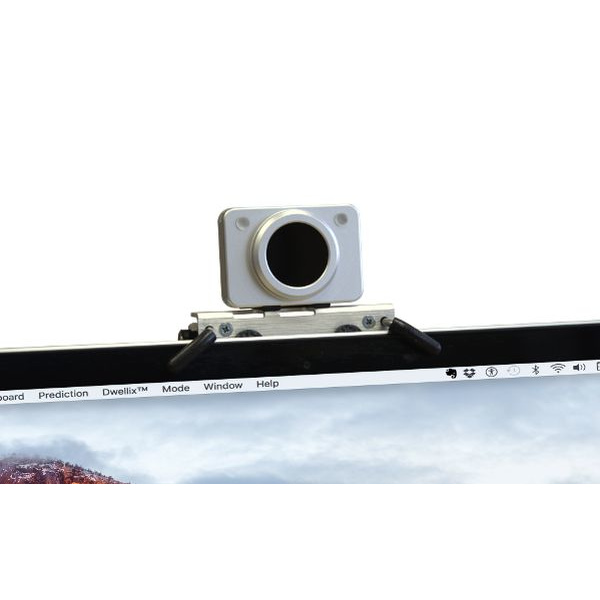 Areas of Application:
- mouse control by means of head movements
- suitable for quadriplegics, ALS patients and other disabilities where limited or absent hand motor skills prevent the control of conventional standard input devices
Description:
The emitted infrared rays are reflected back by a reflector and received by the camera eye of the device. The device's electronics evaluate these signals and use them to calculate the coordinates of the mouse pointer position on the screen. Slight changes in the reflector affect the mouse pointer.
Features / Components:
- wireless control of the mouse pointer with small head movements
- operation of the computer without hand movements
- device components: Device with infrared transmitter and receiver,stickable reflector dot
- reflector dot is attached to the head with plastic foil (for example, can be worn on the bridge of glasses or on the forehead)
- no further devices on the head necessary
- device with transmitter and receiver is placed on or under the screen
- mouse click can be generated by a connected single sensor
- in combination with an on-screen keyboard, the standard keyboard can be completely repl
Price (without guarantee):
The price is available on request from the manufacturer / distributor.
Product Information from the Manufacturer / Distributor:
Further Product Details
Further Information
REHADAT does not sell any products
Please contact the manufacturer or distributor.
Manufacturer:
Origin Instruments Corporation
854 Greenview Drive
TX 75050-2438 Grand Prairie
United States Telephone: +1 972 606-8740 Email: support@orin.com Homepage: http://www.orin.com
Distributor:
Weißenstein Behindertensysteme
Hohenwindenstr. 13
99086 Erfurt
Germany Telephone: 0361 792397-0 Email: mail@weissenstein-bs.de Homepage: https://www.weissenstein-bs.de
Technical Data:

Dimensions: 53 x 38 x 9.5 mm
Reference Number:
C/00565
Source :
DIAS
Last Update: 9 Jun 2023