Assistive Product

Handschuhmaus
Product Type:
Computer Mouse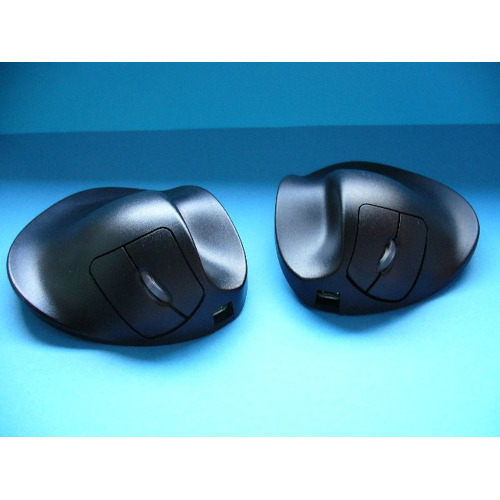 Areas of Application:
- preventative to prevent RSI syndrome, tennis elbow and tendonitis
Description:
The glove mouse is designed to prevent conditions that can lead to RSI (repetitive strain injury) or carpal tunnel syndrome in the course. In order to maximize the benefits of the glove mouse as well as experience the highest possible comfort, the correct size mouse is essential.
Features / Components:
- full hand and finger support
- no more gripping and squeezing that can lead to RSI or carpal tunnel syndrome
- wireless version with rechargeable battery
- can be used while charging
- minimal switching and no reaction forces in fin
Price (without guarantee):
The price is available on request from the manufacturer / distributor.
Product Information from the Manufacturer / Distributor:
Weitere Details des Vertriebs (Meier & Schütte)
Weitere Details des Herstellers
Further Information
Versions:
- Cable version and wireless version
- left or right hand version
- different sizes
Reference Number:
Hil135058
Source :
DIAS
Last Update: 22 May 2023