Assistive Product

One Touch Vollautomatischer Sicherheits-Dosenöffner
Product Type:
Electric can opener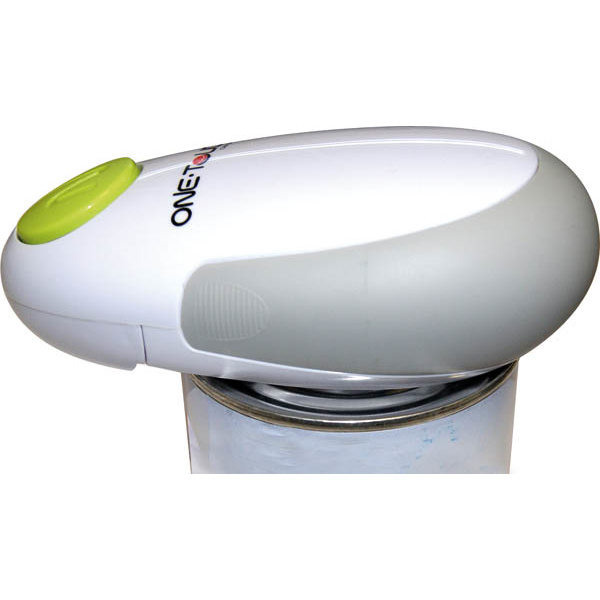 Areas of Application:
- Hand disability
Description:
The fully automatic can opener works without the use of hands after it is put on. The lid is automatically removed. The device stops automatically. A magnet prevents the lid from falling into the can. The lid has no sharp edges after it has been
Price (without guarantee):
17.99 EUR including VAT.
Retail price
Product Information from the Manufacturer / Distributor:
Further Product Details
Further Information
REHADAT does not sell any products
Please contact the manufacturer or distributor.
Manufacturer:
no data available

Distributor:
Westfalia Werkzeugcompany GmbH & Co KG
Werkzeugstr. 1
58082 Hagen
Germany Telephone: 02331 355-0 Email: info@westfalia.de Homepage: https://www.westfalia.de
Technical Data:
Battery: 2 AA Mignon batteries
Dimensions: 130 x 70/50 x 35 mm
Reference Number:
Hil134356
Source :
IDTS
Last Update: 13 Aug 2020