Assistive Product

JarKey Deckelöffner Standard
Product Type:
Vacuum Opener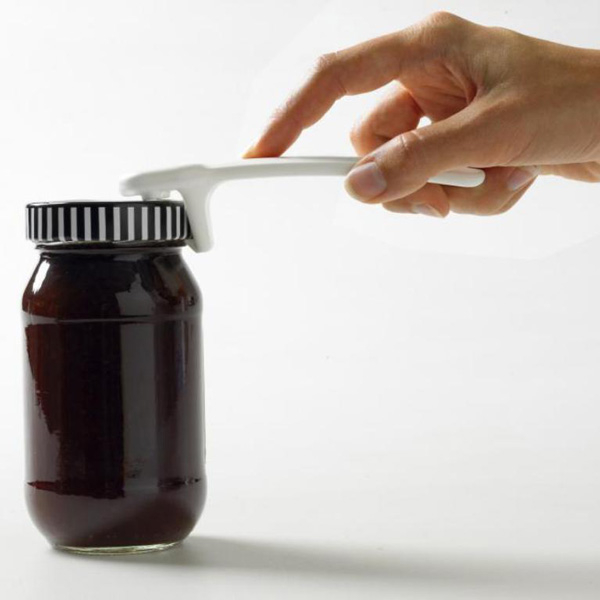 Areas of Application:
- hand impediment
- limited hand function
- limited fist grip
- two-handed use required
Description:
The opener is suitable for all conventional canning jars. JarKey is placed on the lid of the canning jar and lifted slightly, the vacuum escapes and the lid can be twisted open. JarKey has no sharp corners or edges, no moving parts and is dishwasher safe.
Features / Components:
Material: ABS
Colors: White, red, yellow and
Price (without guarantee):
5,49 EUR incl. VAT (distribution)
End User Price
Product Information from the Manufacturer / Distributor:
Weitere Details des Vertriebs
Further Information
Technical Data:

Dimensions: 14 x 5 x 3 cm
Net Weight: 35 g
Reference Number:
M/24307
Source :
IDTS
Last Update: 18 Oct 2022