Assistive Product

Öffner / Schließer Easy für Schraubverschlüsse
Product Type:
Lock opener and closer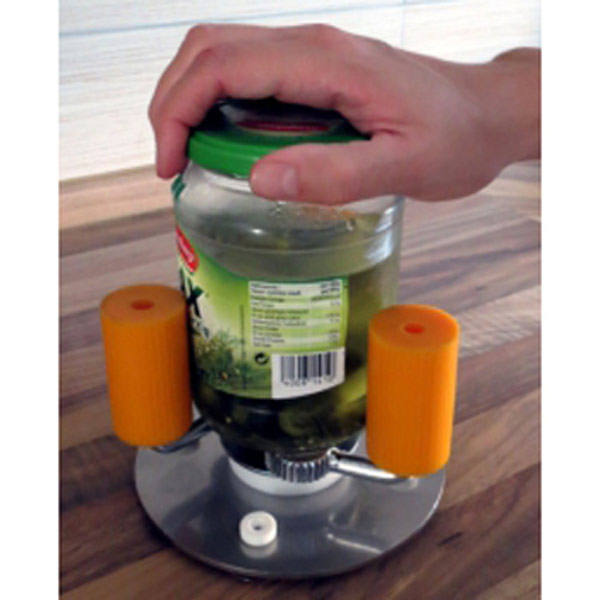 Areas of Application:
- Kitchen utensils
- lid opener, bottle opener
- with reduced hand and grip function
- One hand
Description:
With the opener screw caps on round, oval and angular vessels can be opened and closed with a functional hand.
Features / Components:
- Opening and closing of screw caps
- Operation with one hand only
- round and sometimes also oval and angular vessels can be accommodated
- for screw caps on vessels with a diameter of 51 - 110 mm
- can be fixed with suction pads on smooth surfaces
- due to special rubber particularly high adhesion to the vessels
Price (without guarantee):
The price is available on request from the manufacturer / distributor.
Product Information from the Manufacturer / Distributor:
Further Product Details
Further Information
REHADAT does not sell any products
Please contact the manufacturer or distributor.
Manufacturer:
MEHAL
Eichenweg 4
69439 Zwingenberg
Germany Telephone: 01523 4275102 Email: info@mehal.de Homepage: https://www.mehal.de
Distributor:
MEHAL
Eichenweg 4
69439 Zwingenberg
Germany Telephone: 01523 4275102 Email: info@mehal.de Homepage: https://www.mehal.de
Reference Number:
M/26713
Source :
IDTS
Last Update: 25 Oct 2020