Assistive Product

WMF Profi Plus Deckelöffner
Product Type:
Lid opener for screw-cap jars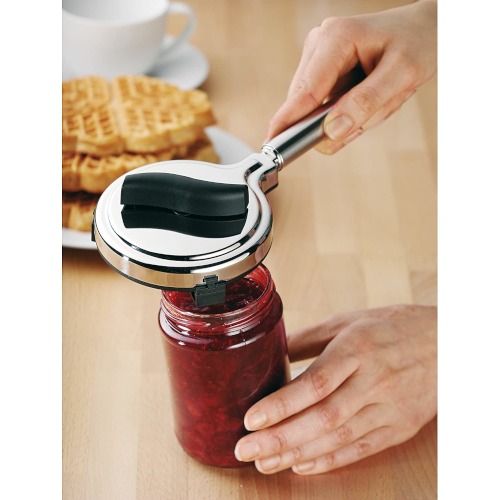 Areas of Application:
- People with limited hand strength
- For left-handed and right-handed people
- For opening all standard screw cap sizes
Description:
The grippers of the screw cap pliers can be easily placed on the lid. Hold the glass with your free hand. The lock is released by the leverage and a simple twisting movement.
Features / Components:
- Material: Cromargan stainless steel 18/10 partially matted
- rustproof
- dishwasher-safe
- acid-p
Price (without guarantee):
44.99 EUR including VAT.
Retail price
Product Information from the Manufacturer / Distributor:
Further Product Details
Further Information
Technical Data:
Length: 27 cm
Diameter: 10.5 cm
Reference Number:
Hil134899
Source :
IDTS
Last Update: 7 Apr 2021