Assistive Product

Flaschenöffner / Deckelöffner orange
Product Type:
Bottle opener, screw cap opener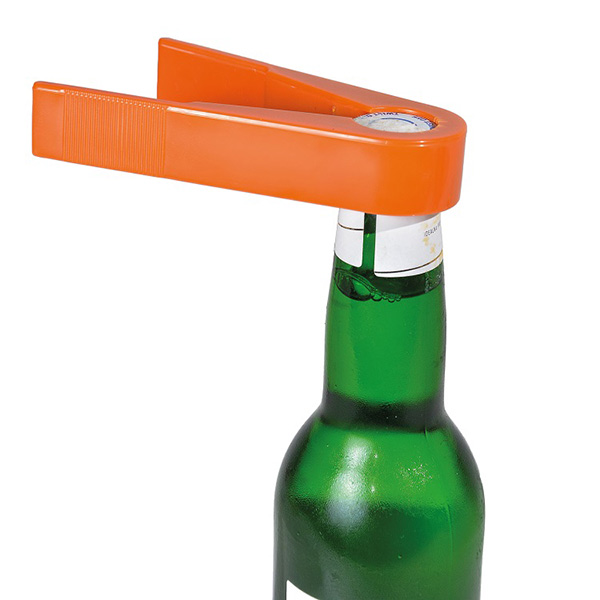 Areas of Application:
- Kitchen Aids
- Handicap
- Screw Caps
- Bottle Twist Caps
Description:
The lid opener facilitates the unscrewing of bottle twist caps up to approx. 3 cm in diameter. For this purpose, the screw cap opener is placed over the cap with the rounding. By squeezing the handle, the cap holds firmly and can be screwed
Price (without guarantee):
2.95 EUR incl. VAT. (distribution)
End user price
Product Information from the Manufacturer / Distributor:
Further Product Details
Further Information
REHADAT does not sell any products
Please contact the manufacturer or distributor.
Manufacturer:
no data available

Distributor:
WGP-Produktdesign
Neuer Messplatz 3
79108 Freiburg
Germany Telephone: 0761 21606998 Email: shop@wgp-produktdesign.de Homepage: https://www.wgp-shop.de
Technical Data:

Length: 11.5 cm
Reference Number:
Hil133713
Source :
IDTS
Last Update: 27 Jan 2022