Content
Assistive Product

Duetto Flonal Doppelwend
Product Type:
Spatula for cooking or frying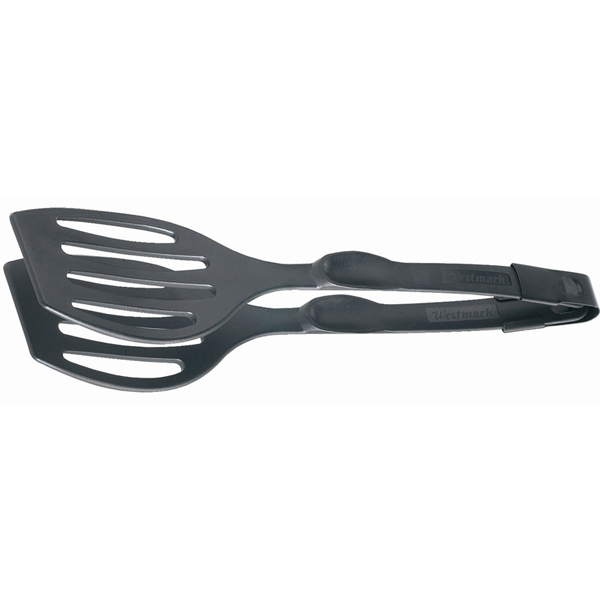 Areas of Application:
- Handicap
- One-handedness
- Visual impairment
Description:
The double turner for turning and presenting meat, vegetables, etc. is one-piece and made of plastic. The double turner is available with a special polyamide coating for coated pans. It is mentioned here as a possible facilitator for one-handed and visually impaired people.
Features / Components:
Material: PA 6.6. heat resistant up to 2
Price (without guarantee):
9,95 EUR incl. VAT (sales)
End user price
Product Information from the Manufacturer / Distributor:
Further Product Details
Further Information
REHADAT does not sell any products
Please contact the manufacturer or distributor.
Manufacturer:
Westmark GmbH
Bielefelder Str. 125
57368 Lennestadt
Germany Telephone: 02721 9258-0 Email: info@westmark.de Homepage: https://www.westmark.de/de-de/
Distributor:
hygi.de GmbH & Co. KG
Otto-Diehls-Str. 13-17
48291 Telgte
Germany Telephone: 02504 7313222 Email: info@hygi.de Homepage: https://www.hygi.de
Technical Data:

Length: 300 mm
Reference Number:
M/358
Source :
IDTS
Last Update: 27 Jun 2022