Content
Assistive Product

Windeleimer JANIBELL Akord SLIM
Product Type:
Odor-absorbing diaper pail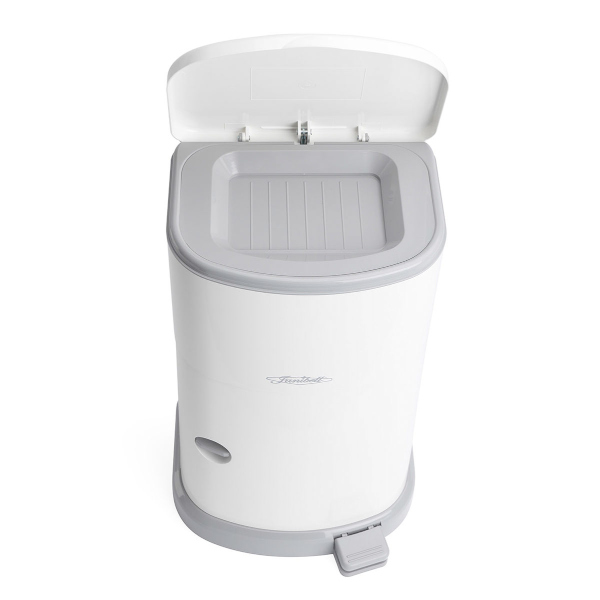 Areas of Application:
- Disposal of incontinence products
- Arm restraint
- Operation with the foot
Description:
The pail is suitable for hygienic disposal of incontinence items. The double seal lid seals all odors inside the bucket.
The bucket has a foot pedal to open the lid.
Features / Components:
- Double seal lid
- 1 x matching foil
Price (without guarantee):
44.95 EUR incl. VAT (sales)
End user price
Product Information from the Manufacturer / Distributor:
Further Product Details
Further Information
REHADAT does not sell any products
Please contact the manufacturer or distributor.
Manufacturer:
no data available

Distributor:
INSENIO GmbH
Dircksenstr. 48
10178 Berlin
Germany Telephone: 030 2062176100 Email: service@insenio.de Homepage: https://www.insenio.de/
Technical Data:

Dimensions: 31.6 x 26.7 x 52.1 cm
Weight: 2.48 kg
Capacity: 26 liters
Reference Number:
Hil134815
Source :
IDTS
Last Update: 16 May 2022