Content
Assistive Product

Trinkbecher-Set Kompakt milchig
Product Type:
Drinking cup set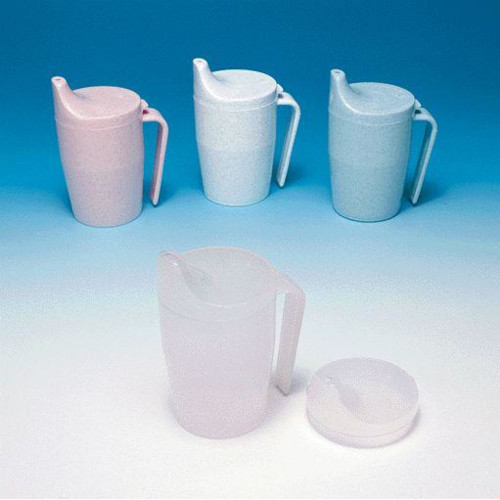 Areas of Application:
- Hand disabilities
- Gripping difficulties
Description:
The drinking cup made of polypropylene holds 250 ml. It is dishwasher-safe and autoclavable up to 130 degrees C. The cup has a handle that provides security for people with gripping difficulties while holding there. The drinking cup set is available in different colors.
The set consists of: 1 cup with handle, 1 lid for tea, 1 lid for porridge.
Price (without guarantee):
6.39 EUR including VAT (sales)
Retail price
Product Information from the Manufacturer / Distributor:
Further Product Details
Further Information
REHADAT does not sell any products
Please contact the manufacturer or distributor.
Manufacturer:
no data available

Distributor:
Proaktivo
Inh.: Dipl.-Kfm. Ernst-Erich Guskar
Pfinzingstr. 48
90537 Feucht
Germany Telephone: 09128 1537138 Email: info@proaktivo.de Homepage: https://www.proaktivo.de
Reference Number:
M/24530
Source :
IDTS
Last Update: 2 Mar 2021