Content
Assistive Product

Servocare Schnabeltrinkbecher
Product Type:
Beak cup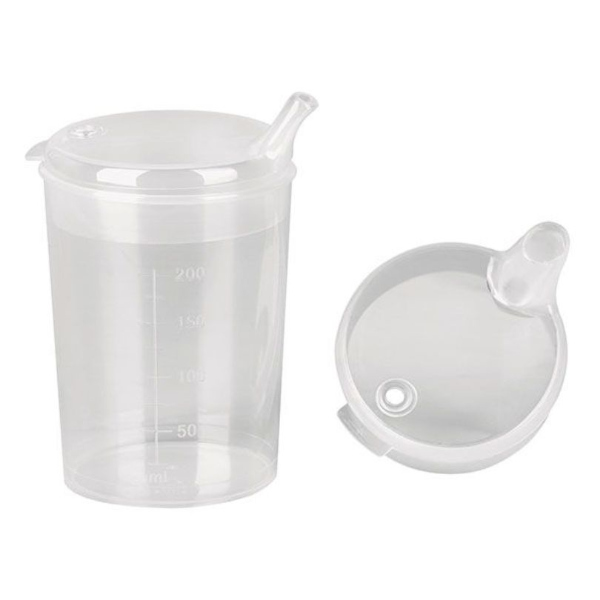 Description:
The drinking cup is available with 3 different attachments, whose drinking spouts have different diameters for more or less thin drinks or soups. A ventilation hole in the lid ensures even flow when drinking.
Price (without guarantee):
including VAT (sales)
End user price
Product Information from the Manufacturer / Distributor:
Further Product Details
Further Information
REHADAT does not sell any products
Please contact the manufacturer or distributor.
Manufacturer:
no data available

Distributor:
Servoprax GmbH
Am Marienbusch 9
46485 Wesel
Germany Telephone: 0281 95283-0 Email: info@servoprax.de Homepage: https://www.servoprax.de
Versions:

Order number: Model: Price:
I8 2521 Beak cup without lid, 250 ml 0.95 EUR
I8 2523 Top with 4 mm opening, single 1.19 EUR
I8 252580 Top with 12 mm opening, single 1.19 EUR
I8 2527 Top with 8 x 4 mm opening, single 1.19 EUR
Reference Number:
M/5179
Source :
IDTS
Last Update: 3 Jun 2022