Content
Assistive Product

Akustischer und vibrierender Füllstandsanzeiger
Product Type:
Acoustic and vibrating level indicator for liquids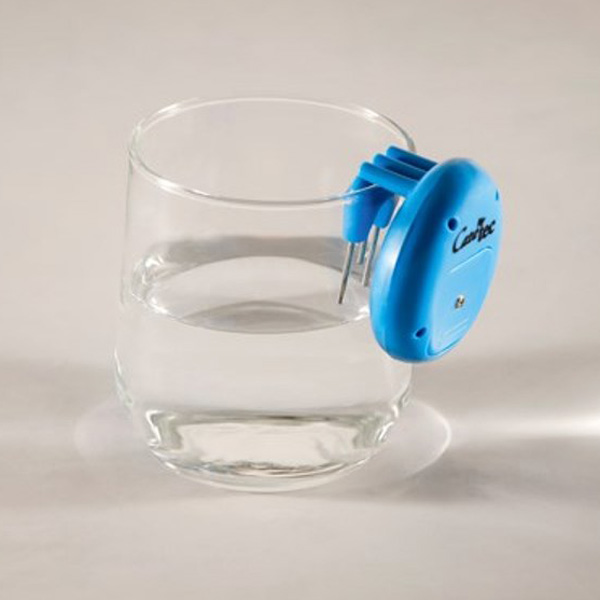 Areas of Application:
- Visual Impairment
- Blindness
Description:
The device is placed on the rim and reports when the cup or glass is full with a buzzing sound and vibration.
The measuring rods of different lengths react to different liquid heights and report them with different signal tones. The measuring height can be varied by means of a regulator.
The device is delivered with inserted button cells. The button cells can be changed without tools.
Price (without guarantee):
17,90 EUR incl. VAT (Marland GmbH)
End user price
Product Information from the Manufacturer / Distributor:
Weitere Details des Vertriebs
Further Information
Technical Data:

Oval housing: 40 x 50 x 15 mm
3 measuring rods: outer measuring rods: 34 mm long, middle measuring rod 25 mm long
Battery: 2 x LR44
Reference Number:
M/25523
Source :
IDTS
Last Update: 13 Jun 2022