Content
Assistive Product

Trinkbecher Bett
Product Type:
Cup for drinking while lying down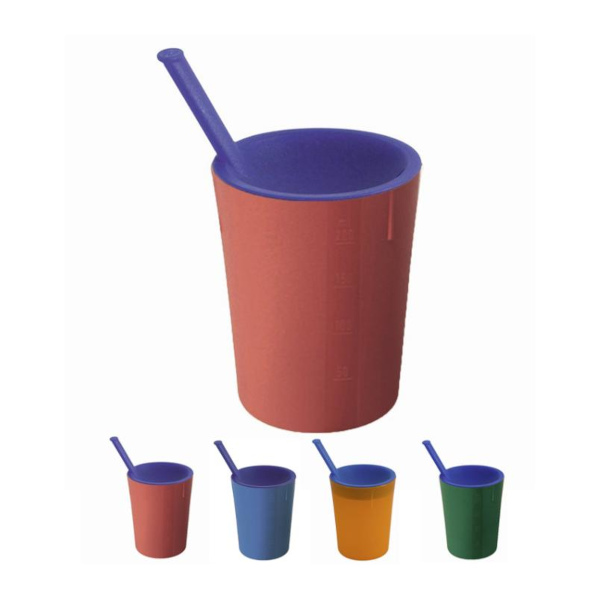 Description:
The drinking lid with slanted straw allows the user to empty the cup completely without having to move their head.
With conventional sippy cups, a drink residue is usually left in the cup because the user cannot empty it completely due to its shape. This can lead to the assumption that the user still has a satisfactory amount of drink in the cup and that there is no refill. This drinking cup can be emptied completely on its own and thus supports satisfactory hydration.
Features / Components:
- Material: Polypropylene
- dishwasher safe
- sterilizable
- unbreakable
- tasteless
Price (without guarantee):
4.29 EUR including VAT. (distribution)
End user price
Product Information from the Manufacturer / Distributor:
Further Product Details
Further Information
REHADAT does not sell any products
Please contact the manufacturer or distributor.
Manufacturer:
no data available

Distributor:
WGP-Produktdesign
Neuer Messplatz 3
79108 Freiburg
Germany Telephone: 0761 21606998 Email: shop@wgp-produktdesign.de Homepage: https://www.wgp-shop.de
Technical Data:

Capacity: 0.2 liters
Temperature resistance: -30 degrees C to 140 degrees C
Reference Number:
Hil134739
Source :
IDTS
Last Update: 25 Jan 2022