Assistive Product

Tellerrand, transparent
Product Type:
Plate rim raiser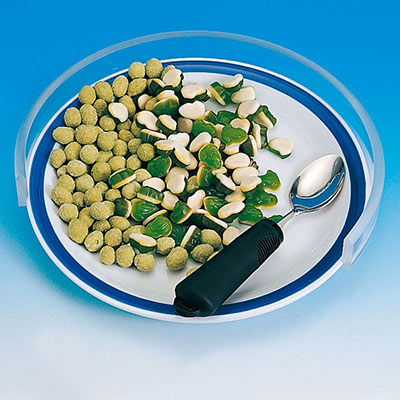 Areas of Application:
- Blindness
- One-handedness
- Handicap
Description:
The incorporated groove holds the rim securely on the plate.
Features / Components:
Material: Plastic, transpa
Price (without guarantee):
VAT included.
End user price
Product Information from the Manufacturer / Distributor:
Further Product Details
Further Information
REHADAT does not sell any products
Please contact the manufacturer or distributor.
Manufacturer:
no data available

Distributor:
Servoprax GmbH
Am Marienbusch 9
46485 Wesel
Germany Telephone: 0281 95283-0 Email: info@servoprax.de Homepage: https://www.servoprax.de
Versions:

Order number: Color: Diameter: Price:
M1 K60 white/beige 190 mm to 254 mm 8,93 EUR
M1 4251 transparent 215 mm to 255 mm 12,02 EUR
M1 4252 transparent 255 mm to 280 mm 12,02 EUR
Reference Number:
M/22599
Source :
IDTS
Last Update: 17 Jun 2022