Content
Assistive Product

Therapie-Halsschwimmkragen
Product Type:
Therapy Neck Buoyancy Collar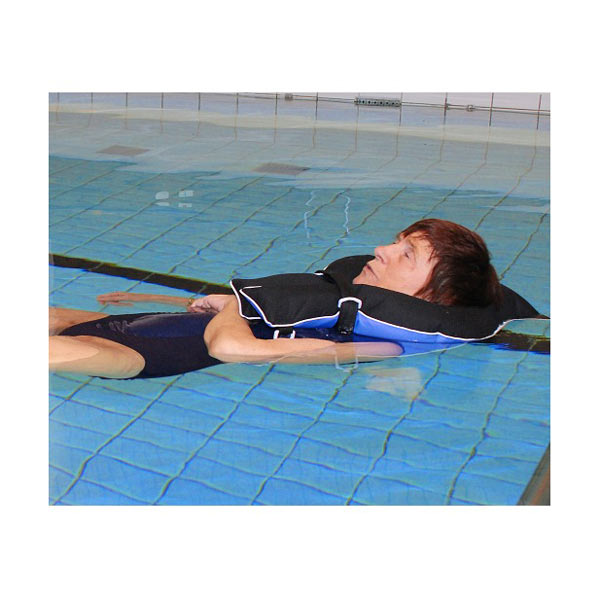 Areas of Application:
- for children
- for teenagers
- for adults
- as a buoyancy aid
- training and playing in the water
Description:
The Therapy Neck Buoyancy Collar is suitable for anyone who needs extra support in the water, physically or mentally disabled children and adults, as well as for training and playing. The swim collar is made of 100% polyester and the filling is made of fire retardant EPS beads. The textile cover makes the swim collar comfortable to wear against the skin. The malleability and the floating effect provide more assurance to both the users and the assistant. The assistive products allows good positioning and stability in the water.
Features / Components:
- 100% polyester outer material
- filling of fire-retardant EPS beads
- with Velcro front closure
- additional strap system for faste
Price (without guarantee):
incl. VAT (sales)
End user price
Product Information from the Manufacturer / Distributor:
Further Product Details
Further Information
REHADAT does not sell any products
Please contact the manufacturer or distributor.
Manufacturer:
no data available

Distributor:
Sport-Thieme GmbH
Helmstedter Str. 40
38368 Grasleben
Germany Telephone: 05357 181181 Email: info@sport-thieme.de Homepage: https://www.sport-thieme.de
Versions:

Size: Dimensions: neck size: Price:
XS 50 x 30 cm 24 cm 264 EUR
S 55 x 33 cm 26 cm 279 EUR
M 60 x 37 cm 32 cm 289 EUR
L 65 x 42 cm 40 cm 299 EUR
Reference Number:
M/26717
Source :
IDTS
Last Update: 5 Aug 2022