Content
Assistive Product

Therapie-Monochord Dosch
Product Type:
Monochord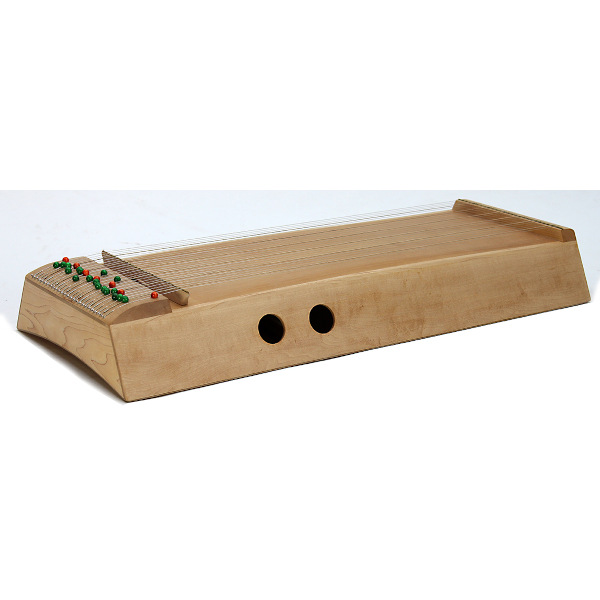 Areas of Application:
- Music therapy
- Sensory integration

Description
With a total length of 70 cm, the body monochord is an instrument for sound massage in mobile use and is an alternative or supplement to a sound bed.
The inside The arched spring floor can be placed on the body and offers support when playing. The unusual design leads to sound bodies with a transparent overtone spectrum. The special tuning of the 25 strings, which connects fundamental tones, fifths and octaves, should lead to a relaxed well-being.
Price (without guarantee):
897.00 EUR incl. VAT
Retail price
Product Information from the Manufacturer / Distributor:
Further Product Details
Further Information
REHADAT does not sell any products
Please contact the manufacturer or distributor.
Manufacturer:
ALLTON Harbeke & Hausser OHG
Wiesenweg 1
34596 Bad Zwesten
Germany Telephone: 06693 8350 Email: info@allton.de Homepage: http://www.allton.de
Distributor:
ALLTON Harbeke & Hausser OHG
Wiesenweg 1
34596 Bad Zwesten
Germany Telephone: 06693 8350 Email: info@allton.de Homepage: http://www.allton.de
Technical Data:
Length: 70 cm
Keywords
ISO
Search for similar prodcuts in REHADAT:
Search for similar products in EASTIN throughout Europe:
ICF Items
Reference Number:
Hil134978
Source :
IDTS
Last Update: Mon May 03 00:00:00 UTC 2021