Assistive Product

Leif - lernfähige Infrarot-Fernbedienung
Product Type:
Infrared Remote Control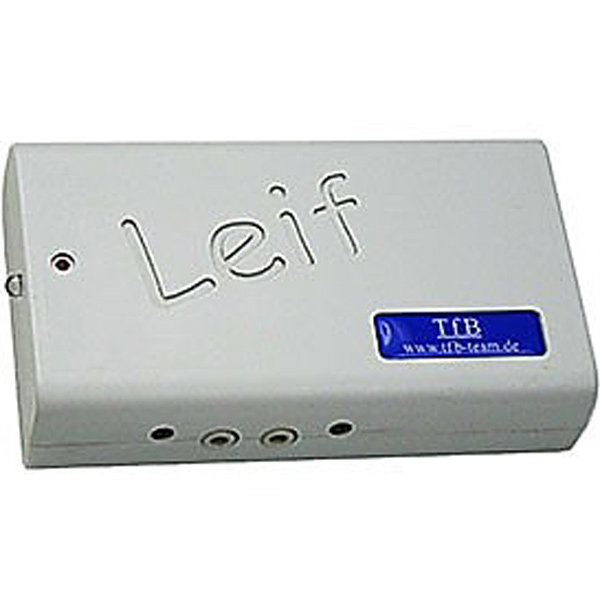 Description:
Leif is an adaptive infrared remote control. It was developed for people who cannot operate the small buttons of remote controls or for whom a large number of buttons is too confusing.
Up to six buttons with 3.5 mm jack plugs can be connected to Leif and easily programmed. A function is taught-in for each pushbutton. By pressing a button, entertainment media such as TV, radio or CD player, but also toys that are equipped with an infrared remote control can be controlled.
Delivery:
- Leif - learnable infrared remote control
- 2 Mignon batteries
- operating manual
Price (without guarantee):
199,95 EUR incl. VAT.
End consumer price
Product Information from the Manufacturer / Distributor:
Further Product Details
Further Information
REHADAT does not sell any products
Please contact the manufacturer or distributor.
Manufacturer:
no data available

Distributor:
TfB Rehalösungen GmbH
Weinsheimerstr. 57A
67547 Worms
Germany Telephone: 06241 4969175 Email: info@tfb-team.de Homepage: https://www.tfb-team.de
Reference Number:
M/27071
Source :
IDTS
Last Update: 17 Jan 2023