Assistive Product

YOYO Smart Ergonomics
Product Type:
Software for environmental control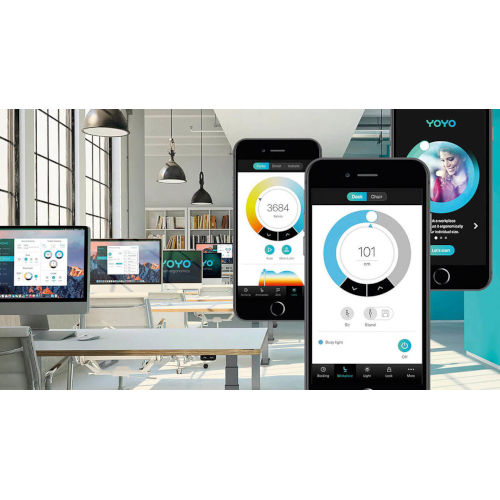 Description:
YOYO Smart Ergonomics offers a flexible complete system for the individual work environment. It optimizes the utilization of office space through intelligent desk sharing. The holistic office solution combines flexibly bookable workplaces with personalized components for maintaining health. The additional app can be used to find and save ideal settings for office furniture. The system also regulates the light temperature over the working day.
Features / Components:
- Flexible workstation model combined with an individual, ergonomic working environment
- YOYO app for the smartphone
- YOYO box under the workbenches
- Device recognition via Bluetooth
- YOYO-Laser: Universal height sensor for office chairs
- Ergo-Tracking-Function shows how often and for how long one worked in which working position
- Ergo-Score evaluates behavior and helps to work permanently in a healthy posture
- YOYO-Light adjusts the light during the day: concentration during work phases, relaxation during breaks and at the end of work
- YOYO-Hub: efficient and transparent use of office space through connection to the IT department
- integration into existing IT infrastructure via standardized interfaces
Price (without guarantee):
The price is available on request from the manufacturer / distributor.
Product Information from the Manufacturer / Distributor:
Further Product Details
Further Information
Reference Number:
Hil134805
Source :
IDTS
Last Update: 16 Mar 2021