Assistive Product

Eldat Easywave System
Product Type:
Environment control of the house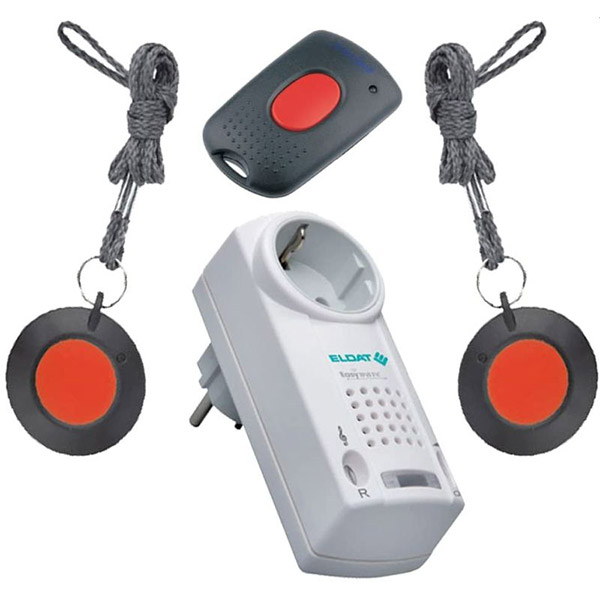 Description:
The Eldat Easywave system is a radio system which was specially developed for building technology. It includes a wide variety of transmitter and receiver modules as well as extensive sensors and interface modules for capturing environmental information and coupling it to other bus systems and computer technology.
Features / Components:
- Development and manufacture in Germany
- Easy and time-saving to use
- Low exposure to electrosmog
- Range of at least 150m under free field conditions
- Diverse application possibilities through extensive product range
Price (without guarantee):
The price is available on request from the manufacturer / distributor
Product Information from the Manufacturer / Distributor:
Further Product Details
Further Information
REHADAT does not sell any products
Please contact the manufacturer or distributor.
Manufacturer:
ELDAT GmbH
Schmiedestr. 2
15745 Wildau
Germany Telephone: 03375 9037-0 Email: sales@eldat.de Homepage: https://www.eldat.de
Distributor:
HIDREX GmbH
Otto-Hahn-Str. 12
42579 Heiligenhaus
Germany Telephone: 02056 9811-0 Email: info@hidrex.de Homepage: https://www.hidrex.de
Reference Number:
Hil134415
Source :
IDTS
Last Update: 7 Sep 2020