Assistive Product

Bewegungsmelder RTS40 1-Kanal weiß EIN/AUS/AUTO
Product Type:
Environmental control of the house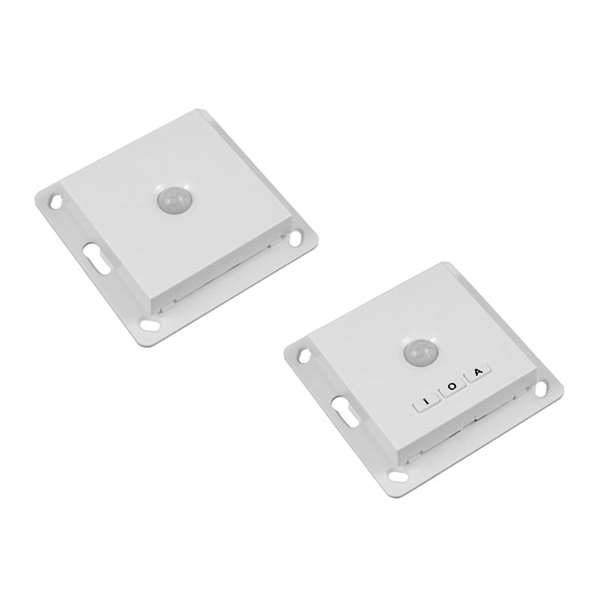 Description:
The RTS40 is a battery-powered wireless motion detector for the Eldat Easywave system. It is suitable for indoor use. When motion is detected, the detector sends an ON or OFF signal to an Easywave radio receiver depending on the setting. Two product variants with or without permanent ON/OFF switching are available.
Features / Components:
- Detection of motion / forwarding by radio
- Factory coding with Easywave telegram
- 150m range with good free field conditions
- Permanent on/off switching possible (depending on model)
Delivery:
- Transmitter module
- 2 batteries
- Cover
- Mounting plate
- Mounting material
- Operating instructions
Price (without guarantee):
The price is available on request from the manufacturer / distributor
Product Information from the Manufacturer / Distributor:
Further Product Details
Further Information
REHADAT does not sell any products
Please contact the manufacturer or distributor.
Manufacturer:
ELDAT GmbH
Schmiedestr. 2
15745 Wildau
Germany Telephone: 03375 9037-0 Email: sales@eldat.de Homepage: https://www.eldat.de
Distributor:
HIDREX GmbH
Otto-Hahn-Str. 12
42579 Heiligenhaus
Germany Telephone: 02056 9811-0 Email: info@hidrex.de Homepage: https://www.hidrex.de
Reference Number:
Hil134416
Source :
IDTS
Last Update: 14 Jun 2022