Assistive Product

Somfy Komplettset Funk-Nachrüstung von Rolladenmotoren
Product Type:
Switch with integrated radio receiver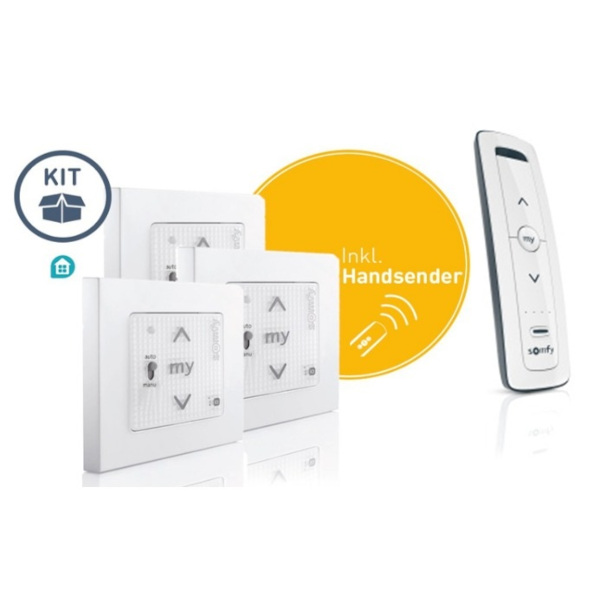 Description:
The control unit Somfy Komplettset radio retrofit of shutter motors allows the subsequent conversion of wired motors on radio basis. Complementary, for example, with a radio handheld transmitter roller shutters can be operated by remote control.
Features / Components:
- Central operation via radio possible
- Handheld transmitter which has 5 places
- 3 radio receivers for on-site operation
- Compatible with all Somfy RTS radio transmitters
- Compatible with rollators from all manufacturers
Price (without guarantee):
The price is available on request from the manufacturer / distributor.
Product Information from the Manufacturer / Distributor:
Further Product Details
Further Information
REHADAT does not sell any products
Please contact the manufacturer or distributor.
Manufacturer:
Somfy GmbH
Felix-Wankel-Str. 50
72108 Rottenburg
Germany Telephone: 07472 9300 Email: shop.de@somfy.com Homepage: https://www.somfy.de
Distributor:
Somfy GmbH
Felix-Wankel-Str. 50
72108 Rottenburg
Germany Telephone: 07472 9300 Email: shop.de@somfy.com Homepage: https://www.somfy.de
Reference Number:
Hil136008
Source :
IW
Last Update: 14 Apr 2023