Assistive Product

Piko SW5R 50 mm Fünffachtaster
Product Type:
Quintuple pushbutton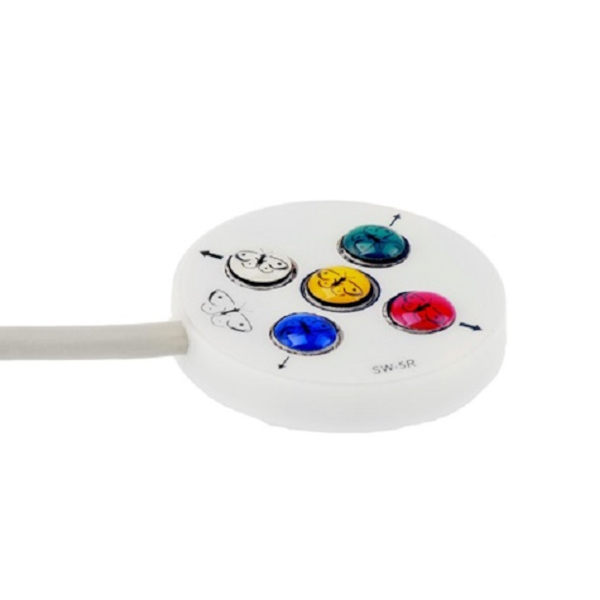 Areas of Application:
- Movement restriction
- hand impediment
- Access with fingertip
- for minimal movements
Description:
The 5-button switch has 5 sensors only 1 cm in diameter in a housing that fits in the palm of the hand.
It is suitable for minimal movements with maximum control, such as fingertip acc
Price (without guarantee):
The price is available on request from the manufacturer / distributor.
Product Information from the Manufacturer / Distributor:
Further Product Details
Further Information
REHADAT does not sell any products
Please contact the manufacturer or distributor.
Manufacturer:
no data available

Distributor:
Reteaca Reha- und Kommunikationstechnik
Rabenweg 7
89567 Sontheim
Germany Telephone: 07325 919407 Email: reha@reteaca.de Homepage: https://www.reteaca.net
Technical Data:

Diameter: 49 mm
Button diameter: 10 mm
Actuating force: approx. 120 g
Connection: DSBU-9 connector
Reference Number:
Hil135539
Source :
IDTS
Last Update: 14 Jun 2022