Assistive Product

String
Product Type:
Single sensor with pull loop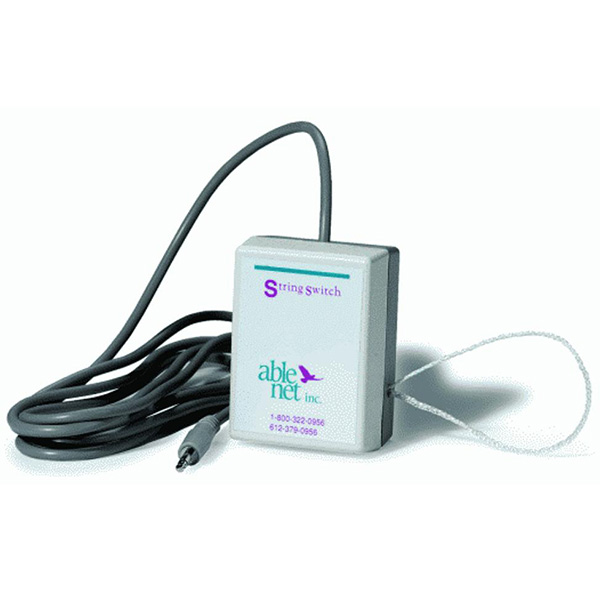 Description:
The sensor is used to operate computer and communication aids and environmental control systems. As an operating sensor to be triggered by pulling, it can be used with all devices that can be operated with an external operating sensor. It is equipped with a 3.5 mm mono jack plug as stand
Price (without guarantee):
69.00 EUR including VAT (sales)
End user price
Product Information from the Manufacturer / Distributor:
Further Product Details
Further Information
REHADAT does not sell any products
Please contact the manufacturer or distributor.
Manufacturer:
AbleNet, Inc.
2625 Patton Road
MN 55113-1137 Roseville
United States Telephone: +1 651 294-2200 Homepage: https://www.ablenetinc.com
Distributor:
TfB Rehalösungen GmbH
Weinsheimerstr. 57A
67547 Worms
Germany Telephone: 06241 4969175 Email: info@tfb-team.de Homepage: https://www.tfb-team.de
Technical Data:

Connection: via 2-pin 3.5 mm jack plug
Cable length: 1.5 m
Electrical connected load: 30 VDC, 1A
Reference Number:
Hil133169
Source :
IDTS
Last Update: 5 Aug 2022