Assistive Product

Micro Light Taster
Product Type:
Single Sensor Micro Light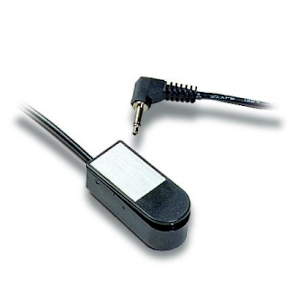 Areas of Application:
(information provided by the supplier)
- pronounced cerebral or central movement disorder
- neuromuscular disability such as amyothrophic lateral sclerosis (ALS)
- inflammatory or degenerative changes
- consequences of injury
- spastic and flaccid paralysis
- neurological or. psychological disorders
Description:
The small, very smooth-running single sensor is attached by means of the threaded bushing embedded in the b
Price (without guarantee):
Price is available on request from the manufacturer / distributor.
Product Information from the Manufacturer / Distributor:
Further Product Details
Further Information
REHADAT does not sell any products
Please contact the manufacturer or distributor.
Manufacturer:
AbleNet, Inc.
2625 Patton Road
MN 55113-1137 Roseville
United States Telephone: +1 651 294-2200 Homepage: https://www.ablenetinc.com
Distributor:
Humanelektronik GmbH
Spezial- und Rehabilitationselektronik
Weinsheimer Str. 57a
67547 Worms
Germany Telephone: 06241 49691-0 Email: info@humanelektronik.de Homepage: https://humanelektronik.de
Technical Data:

Dimensions: 45 x 13 x 20 mm
Actuation force: 10 g
Actuation travel: 7 mm
Feedback: tactile/acoustic
Weight: 15 g
Reference Number:
M/11989
Source :
IDTS
Last Update: 19 Jan 2023