Content
Assistive Product

Hubplattform Liftmaster
Product Type:
Lifting platform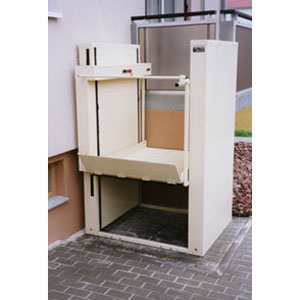 Areas of Application:
- Indoor area
- Outdoor area
- on level and solid surfaces
Description:
The mobile Liftmaster in the versions MHP100 D and MHP140 D overcomes heights of up to 1.4 m. All functions of the Liftmaster are controlled fully automatically. All you need is a flat surface and a socket.
Features / Components:
- various co
Price (without guarantee):
The price is available on request from the manufacturer / distributor.
Product Information from the Manufacturer / Distributor:
Further Product Details
Further Information
Technical Data:
Load capacity (kg): 230
Cabin dimensions (W / D) in cm: 93/127
max. Lifting Height (m): 1.0 - 1.4
Reference Number:
786917
Source :
IW
Last Update: 5 May 2021