Assistive Product

Aufrichter 2170000/2170001/217002
Product Type:
Raising ladder
with fastening device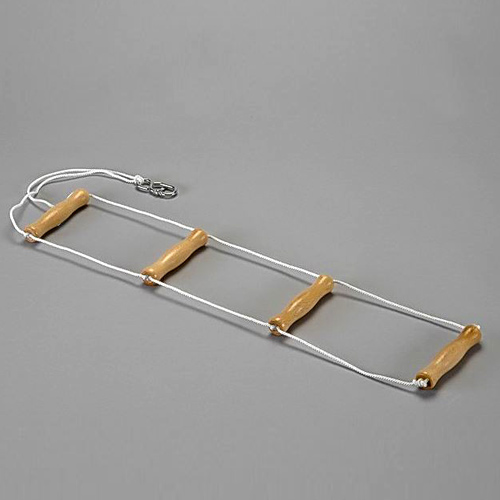 Areas of Application:
- raising aid for bedridden patients
- for beds with metal tube frames
Features / Components:
- for attachment to the foot section frame
- also suitable for attachment to a ceiling hook
- wooden handles (variants 4-6 steps) connected by perlon
Price (without guarantee):
from 48.08 EUR to 58.55 EUR incl. VAT (recommended retail price).
Price date: 07.12.2022
Product Information from the Manufacturer / Distributor:
Weitere Details des Vertriebs
Further Information
REHADAT does not sell any products
Please contact the manufacturer or distributor.
Manufacturer:
Dr. Paul Koch GmbH
Im Geiselrain 7
72636 Frickenhausen
Germany Telephone: 07022 40595-0 Email: info@dr-koch.de Homepage: https://www.dr-koch.de
Distributor:
Dr. Paul Koch GmbH
Im Geiselrain 7
72636 Frickenhausen
Germany Telephone: 07022 40595-0 Email: info@dr-koch.de Homepage: https://www.dr-koch.de
Technical Data:

Length: 110 cm
Length: 130 cm
Length: 150 cm
Reference Number:
DIAS/130332
Source :
DIAS
Last Update: 7 Dec 2022