Assistive Product

Fingerschutz HS-25
Product Type:
Door stop with active finger guard for the main closing edge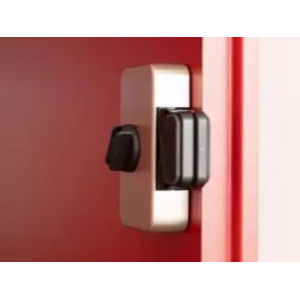 Description:
The use of finger guards reduces the risk of unintentional trapping of fingers between the door and frame at the closing edges, thereby preventing injuries. The finger guard HS-25 also prevents unintentional closing of the door.
Features / Components:
- prevents crushing and shearing points
- prevents unintentional slamming of doors
- permanent protective function by automatic activation when the door is opened
- manual release can be operated from both sides of the door
- rotary knob can be optionally replaced by any knob or lever handle to match the door element
- ideal for use in day care centers, schools, government offices. Senior citizen homes, medical practices or private areas
Price (without guarantee):
The price is available on request from the manufacturer / distributor.
Product Information from the Manufacturer / Distributor:
Further Product Details
Further Information
Reference Number:
W/02971
Source :
IW
Last Update: 17 Feb 2022