Assistive Product

Griffroller
Product Type:
Grip Roller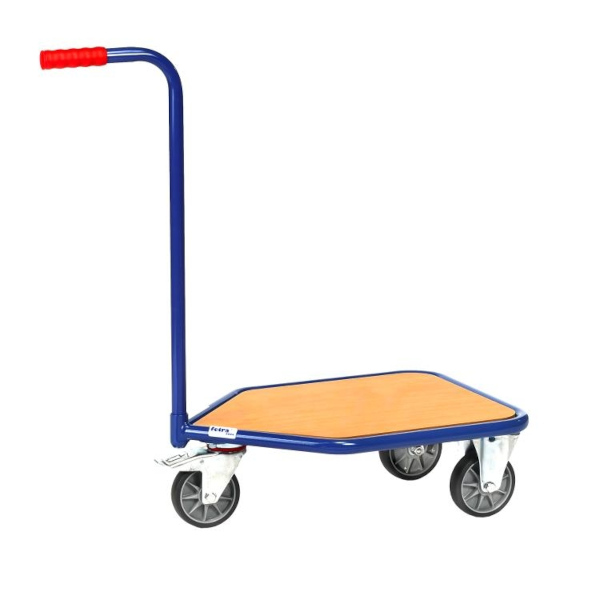 Areas of Application:
- for example, to relieve the musculoskeletal system
- one-handed operation
Description:
The grip rollers are hand-held vehicles for a wide variety of applications. They are suitable for transporting small individual parts as well as bulky objects. The one-hand operation allows easy maneuver
Price (without guarantee):
125,00 EUR plus VAT (recommended retail price)
Product Information from the Manufacturer / Distributor:
Further Product Details
Further Information
REHADAT does not sell any products
Please contact the manufacturer or distributor.
Manufacturer:
fetra Fechtel Transportgeräte GmbH
Industriestr. 17 - 21
33829 Borgholzhausen
Germany Telephone: 05425 9494-0 Email: info@fetra.de Homepage: https://www.fetra.de
Distributor:
fetra Fechtel Transportgeräte GmbH
Industriestr. 17 - 21
33829 Borgholzhausen
Germany Telephone: 05425 9494-0 Email: info@fetra.de Homepage: https://www.fetra.de
Technical Data:

Dimensions (L x W): 600 x 450
Wheel size: 125 x 32 mm
Load capacity: 200 kg
Reference Number:
IW/243903.054
Source :
IW
Last Update: 1 Dec 2022