Assistive Product

Transportroboter MIR 100
Product Type:
Transport robot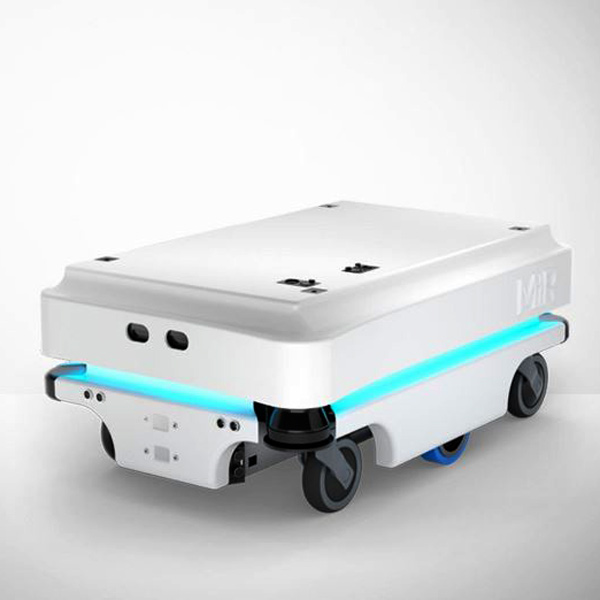 Areas of Application:
for example
- to relieve the musculoskeletal system
- for walking restrictions
Description:
The mobile transport robot saves time-consuming errands through corridors. Different attachment modules can be used for individual requirem
Price (without guarantee):
The price depends on individual customer requirements.
Product Information from the Manufacturer / Distributor:
MIR 100
Weitere Modelle
Further Information
REHADAT does not sell any products
Please contact the manufacturer or distributor.
Manufacturer:
ESCAD AG
Escad-Str. 1
88630 Pfullendorf
Germany Telephone: 07552 936-0 Email: info@escad.de Homepage: https://www.escad.de/
Distributor:
ESCAD AG
Escad-Str. 1
88630 Pfullendorf
Germany Telephone: 07552 936-0 Email: info@escad.de Homepage: https://www.escad.de/
Technical Data:

Loading area: 600 x 800 mm
Operating time: 10 h or 20 km
Speed: max. 5.4 km/h
Tractive load: up to 300 kg
Load capacity: 100 kg


Options / Accessories:
- additional models: MIR 200, 250, 500, 1000
- LOGICALL
- additional battery
Reference Number:
Hil133086
Source :
IW
Last Update: 7 Jan 2022